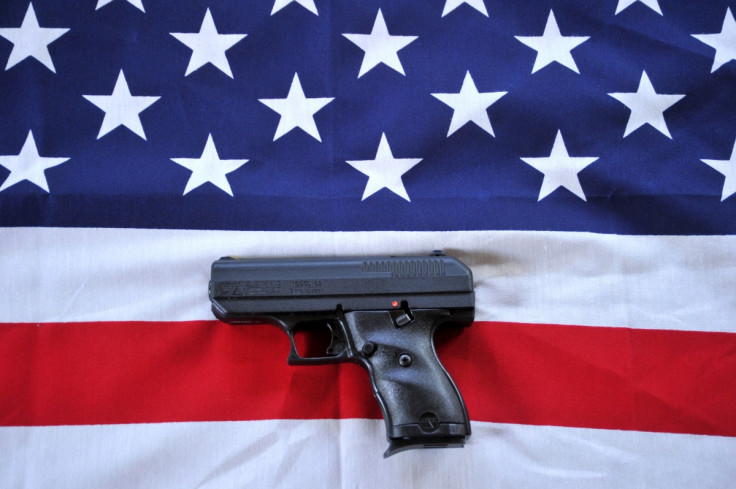 The FBI has announced that the number of murders in the US has jumped 10.8% in a single year, considered to be the largest increase of cases in the last 45 years. The statistics were apparently fuelled by an increase in the murder of black men, and by a hike in the number of murders with guns.
At least 900 more black men were killed in 2015 than in 2014, according to the FBI data. In addition, there were nearly 1,500 additional gun murders in 2015 over the previous year. The data also shows that the number of knife murders dropped slightly.
The percentage of murders committed with guns increased to 71.5%. The jump in recorded cases comes in the wake of a two-decade steady decrease in US homicides.
Despite the bad news, the numbers are still far lower than America's violent peak in the late 1980s and early 1990s. The total number of murders and non-negligent manslaughter cases in 2015 was 15,696 - about half of the figure recorded in 1991, and still down 9.3% from what it was in 2006.
The latest statistics put the number of homicides back to where they were in 2009. But some experts fear it could mark the beginning of a new trend.
"I don't know what the answer is, but holy cow, do we have a problem," FBI Director Jame Comey said earlier this year after major homicide spikes in several cities.
"A whole lot more people are dying this year than last year, and last year than the year before, and I don't know why for sure."
peaking at a press conference in Little Rock, Arkansas, US Attorney General Loretta Lynch said the statistics make "clear what each of us already knows: that we still have so much work to do. Violent crime endangers lives, destroys families and paralyses neighbourhoods. In some ways, violence affects all of us — and so all of us have a responsibility to end it."
She added that, despite an "overall increase" in violent crime, 2015 nevertheless represented "the third-lowest year for violent crime in the past two decades."
A third of the murders occurred in just ten cities, including Baltimore, Chicago, Houston, Washington DC and Milwaukee. Baltimore, with 133 more murders in 2015 than the previous year, hit its highest-ever murder rate, while New York City and Los Angeles stayed close to their historic lows.
Close to 45% of all murders in 2015 occurred in the South. One in 5 people were killed by an acquaintance. Almost 1 in 10 murder victims was under the age of 18, and 400 victims were under the age of 5.
Violent crime overall was up 3.9%, with rape up 6.3%, aggravated assaults up 4.6%, and robberies 1.4% higher than the previous year — though again, far below highest crime years in the last two decades. Property crime was down 2.9%.