Nurse escapes driving ban after 'accidental' vodka and orange breakfast
Michelle Butterworth, 37, told judges she accidentally drank a pint of booze before going to work as a nurse.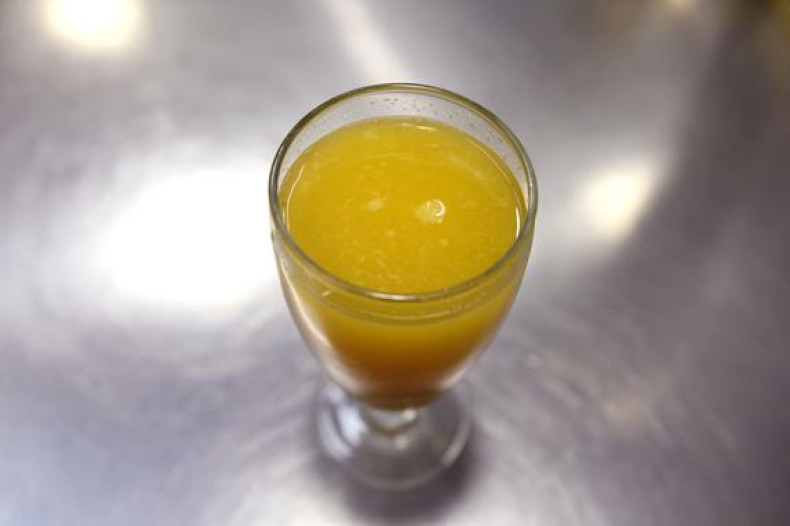 A nurse who drunkenly crashed has escaped a driving ban after telling a hearing she mistakenly drank vodka and orange for breakfast. Michelle Butterworth was found to be twice over the legal limit.
The 37-year-old said she believed her son had mixed the drink in a pint glass the night before and left it out in the kitchen. She then picked it up and drank the contents before leaving for work.
At 8.40am she dropped off two passengers who had been staying at her house before driving her Renault Clio into the back of another car at a zebra crossing in Greater Manchester.
Butterworth, who was dressed in hospital scrubs at the time, was on her way to perform cosmetic medical procedures. She had recently started started her own cosmetic practice.
She admitted drink driving but was given an absolute discharge after Justices of the Peace acknowledged that there were "special reasons" for her behaviour, according to the Irish Independent.
She told the hearing: "The night before we had been packing up boxes as I was due to leave Manchester and move to Birmingham and so I cooked a chilli and some drinks with friends at my house.
"I had three large glasses of white wine and I stopped drinking at around 9.30 or 10pm that night. I had work the next day and I am injecting people's faces so I couldn't be feeling rough my mind has to be clear.
"Two of my friends were there and my son and three of his friends. My son was drinking too as he was having a leaving party kind of thing. When I woke up the next morning I felt absolutely fine. I got up and showered and put on my hospital scrubs. There was a glass of orange juice on the side and it was in a pint glass.
"I didn't know there was alcohol inside the orange juice – I have had two operations on my nose so my taste and sense of smell is poor. I loaded up my car up and drove to work. I was taking two passengers to the Trafford Centre and was turning to speak to them to see where they wanted dropping off and that's when I went into the back of the car.
"I couldn't get my head round it all so when I get home I discussed it with my son and I had drunk the orange juice and that is when the penny dropped."
Her son Lewis Woods, 19, said: "I was having a few drinks with my friends because we were moving to Birmingham and we were drinking vodka and coke. We were drinking till about three in the morning but my mother was asleep. Later in the evening we ran out of mixer and so I used the orange juice in the fridge.
"But as I poured the juice I remembered that my friend doesn't like orange juice with bits in it so I ended up just leaving it on the side and we called it a night. I think I must have poured around four shots of vodka into the pint glass."