Laptop bomb threat: 'Chatter' from Islamic extremists triggered electronics ban on flights from Muslim world
The new Trump administration policy received the support of at least one Democrat: Rep Adam Schiff.
The new electronics ban introduced by the Trump administration and the UK government was spurred by new intelligence the suspected al-Qaeda militants were plotting to blow up a passenger plane.
The US order, which was replicated in the UK, announced on Tuesday (21 March), bans passengers from eight Muslim-majority nations from carrying personal electronics, such as laptops, tablets and other portable devices on board US-bound flights. According to The Washington Post, travellers are allowed to fly with the prohibited items, but must place them in their checked luggage.
It was first announced by Royal Jordanian Airlines on Twitter on Monday but was not confirmed by US officials until Tuesday. Airlines were given 96 hours to comply.
"The American travel community supports efforts to make flying more secure," Jonathan Grella, a spokesman for the US Travel Association, told The Post. "We urge the federal government to make every effort to minimize disruption to legitimate travellers by clearly and quickly articulating the details of the new policy to enforcement personnel and the flying public. Even with security as a justification, it does not absolve authorities of the responsibility to communicate."
Other travel executives also voiced their support for safety restrictions, but cautioned against unintended effects, such as a decline in business travel. "Not allowing [passengers] to bring their devices on the plane cuts productivity, taking away time that they can be getting business done," Michael McCormick, executive director and chief operating officer at the Global Business Travel Association, said.
"Many business travellers also prefer to keep their devices close for security purposes because they may contain sensitive company information," he added.
Terrorist 'chatter'
US officials, however, insist that the ban was put in place amid heightened security concerns over a possible terrorist attack. According to NBC News, officials said those in the intelligence and security communities have confirmed that the threat is significant.
According to The Telegraph, the intelligence came from a controversial raid by US Navy Seals in Yemen in January, which targeted al-Qaeda in the Arabian Peninsular (AQAP). It resulted in the death of a soldier and 30 civilians, but US forces seized laptops, hard drives and mobile phones and yielded "important intelligence", according to President Donald Trump.
Reports at the time said AQAP's bomb-maker Ibrahim al-Asiri was trying to build compact bombs containing only trace amounts of metal that can be smuggled onto planes.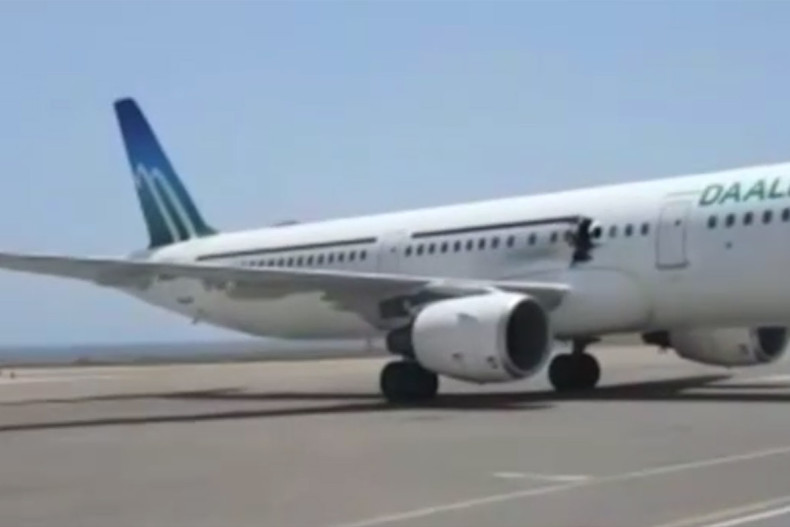 US security analysts are also said to have picked up increased "chatter" in recent weeks from militants saying they want to hide explosives in computers.
"If I were flying from Cairo to JFK today, I would be all on board with this plan," an American official briefed with the intelligence said to NBC News.
Despite the assurances, many continue to ask for more clarification and better justification. Hina Shamsi, director of the ACLU's National Security Project, told NBC News that the administration "hasn't provided a security rationale that makes sense". Shamsi added that "this policy sends a signal of discriminatory targeting and must be heavily scrutinised."
Congressman Adam Schiff, a Democrat, surprisingly stands by the new policy, saying he believed it was justified after being briefed on the classified intelligence. "These steps are both necessary and proportional to the threat," he said. "We know that terrorist organisations want to bring down aircraft and have continued to employ creative ways to try to outsmart detection methods. The global aviation system remains a top target and proper security requires that we continually adapt our defences."
The British government appeared to agree, announcing that it too would implement a similar policy on flights coming from six Muslim majority nations. "The safety and security of the traveling public is our highest priority," a government spokesman said in a statement. "That is why we keep our aviation security under constant review and put in place measures we believe are necessary, effective and proportionate."