British political history is full of twists and intrigue. The month of November is traditionally ablaze with fireworks and bonfires to remember the occasion, back in 1605, when a catholic gentlemen named Guy Fawkes took 36 barrels of gunpowder into the basement of Parliament in an effort to blow up the protestant King and his Government.
The plot was foiled and Guy Fawkes was betrayed, tortured and, in a late twist, jumped to his death before he could be executed.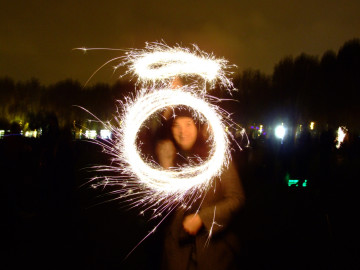 A tradition grew to set alight bonfires on the night of 5 November and to burn effigies of Guy Fawkes to celebrate the saving of the King.
But in East Sussex, where the constituency of Wealden nestles, I am told that effigies of politicians are occasionally burnt, some would say as a regret at the failure to do away with the government.
So it was with some hesitation I wore my rosette as a candidate seeking election, and joined in the family festivities of Bonfire night.
I continue to talk to residents across Wealden with twice-weekly canvassing sessions. Along with having one of the oldest parliaments in the world (thanks to the foiled plot), we continue to canvass voters the old fashioned way. Knocking on doors, handing out surveys and seeking face to face support for my candidature.
Paper and pen are the tools of choice, although my team of volunteers hope that one day technology will come to their rescue. Wealden is a rural constituency and parents on the doorstep have been raising concerns with me about the prospects for their children to work and live locally after graduation.
Opportunities in a rural and small town economy can be limited even though Britain has had the biggest fall in unemployment in the G7 over the last few years, and there is still much to do to ensure jobs are spread across the country.
One of the barriers to economic growth in Wealden is the poor mobile phone coverage and slow broadband. One fifth of the UK has limited mobile phone coverage - no wonder we are still canvassing with paper and pen! Thank goodness that the government announced a plan to force mobile phone providers to eliminate areas without reception.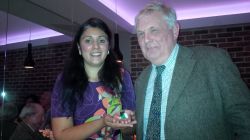 I was able to share the news as I spent the rest of the week speaking at fundraising dinners. Government also needs to do more to support dynamic business markets, I was told by one businessman, who handed me a locally manufactured potentiometer (a voltage divider used to control switches) and explained how he was exporting 10,000 every month to Asia.
Opening up international markets to British manufacturers is one of the most useful roles a government can fulfil, and I noted that it was a good job that potentiometers, which emit a tiny spark, were not available in the time of a certain Mr Fawkes.
Nus Ghani is standing for the Conservative Party in Wealden, East Sussex at next year's general election. You can follow her on Twitter @Nus_Ghani or go to the Wealden Conservatives website.