Nus Ghani: Politicians are alienating women voters who hold keys to No.10
Political veteran Hillary Clinton once wrote a book titled It Takes A Village To Raise A Child. This week, I thought of reversing the sentiment to describe my campaigning activities as my local activists were joined by my siblings: "It takes a family to get a candidate elected."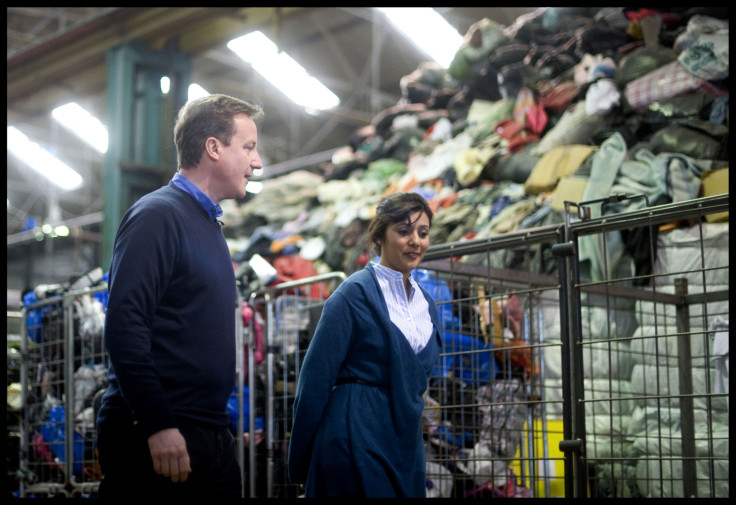 'Next week I am meeting the prime minister; do I tell him about what women are saying about men in politics?'
Nus Ghani
Having five brothers, a sister and dozens of nephews and nieces to lend a hand is a huge bonus. The downside of family support is the constant stream of 'helpful' commentary, such as "surely campaigning is all online nowadays" as we take to the streets to knock on doors and canvass with my spreadsheets detailing past voting intentions.
My open surgery (when any resident can pop along to meet me) witnessed a stream of visitors who wanted to discuss everything from Europe and Islamic State (Isis) to house prices and local footpaths. My brother, who sat in, pointed out insightfully: "You can be asked anything at any point from anyone... and are expected to have an answer."
As a candidate for over a year now, I have spent most of my time debating, persuading and fielding questions. That's actually the easy part. But as a party volunteer, as all candidates are, finding resolutions for troubled residents can be tricky.
Being a really good listener is key and working through the problem in detail normally throws up a solution. No one has yet left a surgery disappointed but I suspect that's only a matter of time as expectations are high.
Balance of power
Chatting to my sister often ends up focusing on our shared concern about how to persuade everyone in our country to come out and vote. In Wealden in particular, I am working hard to encourage more women to vote.
At the last election around nine million women in the UK who were eligible, did not vote. At this election, it's not the minority parties that could hold the keys to number 10, but the female voters. I have noticed a trend when answering questions from women, especially mums at the school gate, that politics and politicians are just too far removed from their daily lives.
I couldn't agree more. I threw my hat in the ring precisely because I felt the same way. Of course now as a candidate I see it from both sides and understand why politicians get frustrated that the things they have done, such reducing female unemployment and improving standards in schools, are often not heard or understood.
But then perhaps the politicians only have themselves to blame. The main reason for lack of political engagement I hear from women is the way politicians choose to communicate.
As noted by one mother: "It's just a bunch of men arguing and all we want to hear is what each party has done and what they will do for me and my family. Not pie in the sky promises but what they can actually deliver." I remind myself to bear this in mind as I strike out on a positive campaign about what the government has achieved so far for families and our plan to continue delivering.
PM dilemma
On a business tour this week I visited several businesses in the market towns of Uckfield and Hailsham. I spoke to CEOs with over 100 staff and to a husband and wife team who had just set up their first business selling Hungarian Langos (a fried flatbread). Setting up a new business is life changing and carries huge risk, not dissimilar from standing for public office, I thought.
Next week I am getting a rare break from campaigning to meet the prime minister in Downing Street. Now, do I tell him what my school mums said about men arguing? Hmm...
Nus Ghani is standing for the Conservative Party in Wealden, East Sussex at this year's general election. You can follow her on Twitter @Nus_Ghani or go to www.nusghani.org.uk
© Copyright IBTimes 2023. All rights reserved.