One of the most significant constitutional changes made in the early days of the coalition government was to fix the date of the next general election. No more at the whim of the prime minister, Britain will go to the polls on 7 May 2015.
The economy under scrutiny
One of the more unfortunate consequences of this (certainly if you are a candidate) is the election campaign effectively started in the new year, more than four months before that date.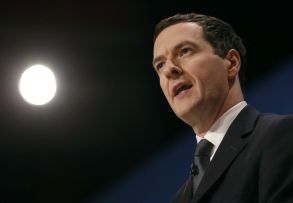 In my case, the campaign began with an invite to London to join fellow candidates, the chancellor of the exchequer and three more cabinet ministers, to launch a report into the costs of the opposition's spending pledges.
Whether you agree with the analysis or not (unsurprisingly I do), economic competence will be the defining issue of the election. But beware, we face the prospect of 17 long weeks of "he said, she said" politics, and in truth I suspect most people won't start to listen until much closer to decision time.
The precision of the language used by politicians is always under scrutiny but it will be even more so at this election. Everything said, promised and inferred will be dissected, not just by the traditional media but by the public and experts on social media.
As a candidate speaking to voters daily and knowing that any conversation, be it in a public meeting or just a doorstep conversation, can be shared online within minutes, this is a double-edged sword. My hope is that it will engage more people in the debate and I will be doing my best to participate.
A positive next generation
Back in Wealden, my candidate skills were tested when I was invited to meet primary school student councillors. Hearing from such young people, already with a point of view, was hugely inspiring and gives me hope for the next generation. Discussion ranged from children's access to education and the wonderful role model established by Malala Yousafzai, to the importance of protecting our environment.
They may have been young but they already had experiences to share on public speaking, campaigning and getting people out to vote. We agreed positive language was key to winning arguments, from securing pirate ships in the playground to voting for a new government.
Rail misery continues
Filling 17 weeks of TV bulletins and newspaper columns is also a priority for the media, whom I am told, live for elections... I was invited to a lunch with radio, TV and broadsheet journalists who all wanted to know how the door-step campaigning was going, as if it would help them predict the election result.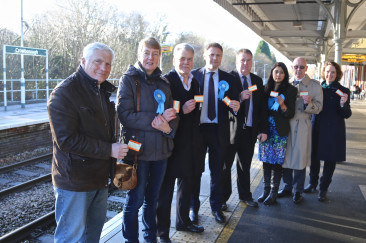 I offered to take them canvassing in Wealden but so far only one journalist has taken up the challenge, which may be for the best as getting in and out of Wealden on the rail network right now is a chance exercise.
Unfortunately, the start of the working year was chaotic and miserable for many of East Sussex's rail commuters as many trains were delayed, cancelled or had standing room only.
To keep the pressure on the rail companies, and to get them to respond with accurate information on journey times and ongoing disruption, I arranged a "Rail Rally" with fellow candidates, lobby groups and commuters.
We experienced the frustration of commuters first-hand as we took a delayed train to the rally, which only added to our exasperation at the wretched service. I look forward to rail companies' responses and I wonder how accurate their language will be.
Nus Ghani is standing for the Conservative Party in Wealden, East Sussex at this year's general election. You can follow her on Twitter @Nus_Ghani or go to the Wealden Conservatives website.