As the nights draw in and the days get colder, the paper and pen canvassing campaign is being reduced. This has not hampered our enthusiasm and over three days we managed to knock on doors in the three market towns of Wealden.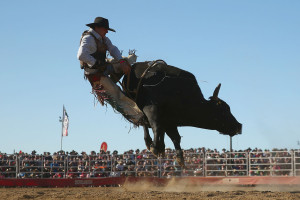 It began in Crowborough, where a local council by-election has buoyed the volunteers who only stopped when dusk made it impossible to read the addressed envelopes we were delivering. Then we moved on to Uckfield, where I started at 8am on a Saturday morning delivering leaflets and hoping not to cause too much disturbance.
I did surprise a gentleman rummaging through cardboard boxes in his garage and after the initial shock of being canvased before breakfast, it was my turn to help him untie last year's Christmas tree lights. We finished at Hailsham, which was also hosting a Christmas market with the unusual treat of a bucking bronco/rodeo bull. It was suggested by my volunteers that I take the bull by the horns, but I declined as being a candidate is already a rollercoaster ride.
Meet Nus at Your Local
Wealden is even more stunning at Christmas, with picture perfect views of a frosty Ashdown Forest and chocolate box villages. However, the situation is difficult for rural communities, churches and farmers who struggle with the migration of their children to cities and the daily impact of poor communication networks.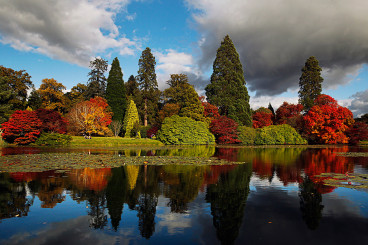 I held a "Meet Nus at your local Pub" night in the village of Fletching, noted for its historic church of St. Andrew and St. Mary the Virgin, dating from the twelfth century and we packed the 12<sup>th Century pub. With the log fires burning and drinks in hand we discussed the state of the nation as well as day to day problems that I am campaigning on.
From the poor train service for commuters to intermittent broadband and mobile phone coverage, which adversely impacts farmers who have to adhere to the new rules of processing government and regulation forms online. I raised these concerns in Westminster at a meeting on farming, science and technology and with the National Farmers Union. As a candidate, I am just a volunteer, but it is my job to voice local concerns which ever way I can.
Christmas dinner
I was invited by the South East Agricultural Show to their Christmas fair which showcased festive food and drink. The quality of our soil in the South East lends itself well to fruit and vegetables and I bumped into Fuggles Apple Juice stall, based in the village of Wadhurst. Of course I had to sample all the apple juice varieties, which taste even sweeter when you know that they come straight from a local orchard.
This week I also spent a morning on The Black Ven Herd farm. This small organic livestock farm has won several awards from Most Improved Herd to Bull of the Year and all down to the hard work of Libby Buchannan. I daren't note her age, but Libby was the first women to read agriculture at Oxford University, was in the Womens Land Army and chaired the Womens Farmers Union. Libby is very proud of her livestock and enforces the highest farming standards.
I pulled on my wellies and headed out with the local Vet to inspect their award-winning herd of cows. Libby spoke passionately about how farming policies have to include small farmers who barely make a profit and are forced to diversify into other non-farming businesses to survive. I hope that, this Christmas, shoppers support local farmers with their Christmas shop. What could be better than knowing the provenance of the food we eat and share?
This made me realise, more than ever, that if like me you are looking forward to sitting down to Christmas dinner with the family, join me in taking a moment to thank our farmers who work tirelessly to produce our Christmas feast.
Happy Christmas.
Nus Ghani is standing for the Conservative Party in Wealden, East Sussex at next year's general election. You can follow her on Twitter @Nus_Ghani or go to the Wealden Conservatives website.