NYU professor: Yahoo ought to be 'euthanised' and Marissa Mayer's pregnancy saved her job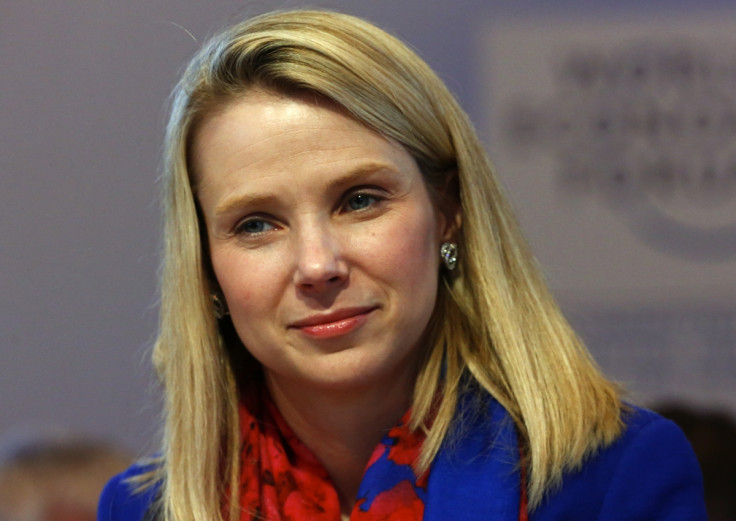 Say what you think, why don't you – a respected US professor has pronounced that Yahoo should be "euthanised" and that its chief executive Marissa Mayer has earned a reprieve from being fired by announcing that she is pregnant with twins.
Scott Galloway, professor of marketing at New York University's Stern School of Business, went to town on Yahoo and Mayer in a televised interview with Bloomberg on 9 September, when asked for his opinion in light of the news that Yahoo failed to get approval from the US government to spin-off its stake in Chinese e-commerce firm Alibaba without incurring taxes.
"It's the most trafficked website in the world, which they should be able to monetise. It still is the number one portal in the world, it has a ton of eyeballs which you should be able to turn into money, but... here you have a company with a core business that's in decline, you have a CEO who has made some of the worst acquisitions in the history of tech, and senior level hires that have cost in excess of $100m (£65m) in some instances for departures," Galloway said.
"In my view, if she hadn't announced that she was pregnant with twins, she would be out of a job in six months. I realise how awful that sounds, but she's going to go down as the most overpaid CEO in history."
Public backlash
Galloway says that Yahoo would not be willing to face the public backlash that would come from firing a woman in such a position of power who has just announced she is pregnant.
This is not a stretch since there are still far fewer women in leadership positions than men – as of March 2015, only 24 of the CEOs in Fortune 500 companies are women – and the issue with how companies perceive family planning remains a sore point for many career-minded women (Read: Gamechangers: Why multimillionaire 'mom' Marissa Mayer is damned if she does and damned if she doesn't).
However, Galloway also pointed the finger of blame for Yahoo's woes at its board, which he said has been a "lesson in poor corporate governance", since there have been five CEOs in the last seven years.
The internet giant, which was once the cream of the crop in the early 2000s, has lately struggled with the digital shift of consumers going online on mobile devices rather than desktop computers, which mean smaller-sized, cheaper ads. And although its websites, services and apps are still popular, it seems to have lost its ability to monetise, relying heavily on the revenue it gets from Alibaba.
"I think Yahoo should have been sold a long time ago – it's an asset that clearly could be better monetised in someone else's hands," he stressed.
"It's become an accidental hedge fund, rather than focusing on search and being a portal play. It should be sold to Microsoft. We should put a bullet in this story called 'Yahoo'."
© Copyright IBTimes 2023. All rights reserved.