OJ Simpson has begged Barack Obama to pardon him after discovering he has cancer. The disgraced football legend, who is currently serving time in a Nevada prison for kidnapping, assault and robbery, has asked President Obama for a pardon and early release, since he doesn't believe he has long to live.
According to The National Enquirer, medical examinations have revealed that 66-year-old Simpson has a cancerous tumour in his brain, as well as suffering with an extreme case of diabetes.
"OJ says his memory is slipping and he gets painful headaches and other symptoms," a source told The Enquirer.
"He began suffering dizzy spells; nausea, lapses in memory - and the frightening symptoms continue to get worse.
"He put off the doctors for weeks after he first started experiencing the symptoms because he was afraid of what they would find.
"Now the prison docs are telling him they believe he has a brain tumour. They plan to run a series of tests on him, MRIs and CT scans."
Simpson, who is serving a 33-year sentence at the Lovelock Correctional Centre, will not be eligible for parole for another four years.
He is reported to have written to the President about his plight, saying: "Mr President, I know my life is coming to an end. Please, don't let me die in prison.
"I feel the end coming. But I don't want to die in prison like common jailhouse scum."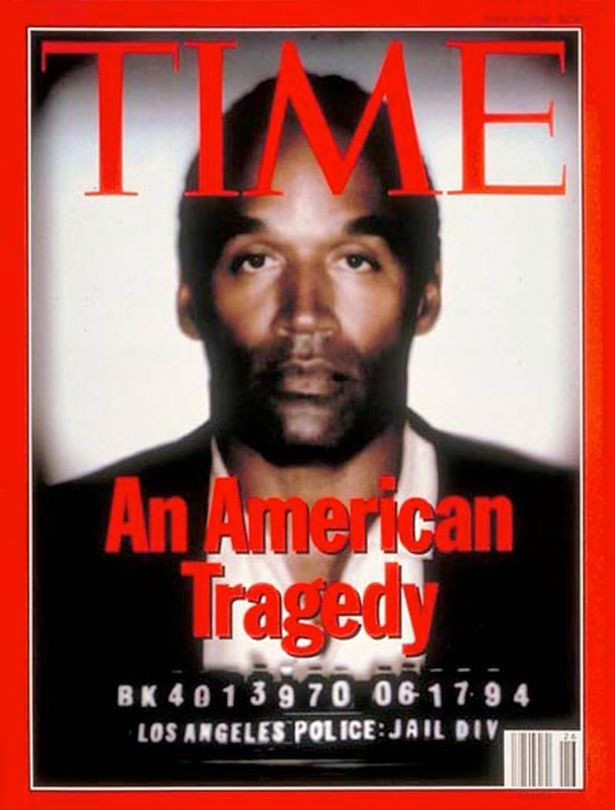 The former running back has been inactive in prison, passing endless days laying in bed and only getting up to consumesugar-laden snacks.
"OJ's doctors have told him he could be dead in as little as three months because of his out-of-control blood sugar and blood pressure," said an unnamed source.
"But OJ doesn't care. He knows he's never going to get out of prison, so he refuses to take care of himself."
In 1995, Simpson was acquitted of murdering his ex-wife Nicole Brown and Ron Goldman.
It has since been alleged that he confessed to murdering Brown and her friend, confiding to a prison friend that he will write a confession which will be publicly shared after he dies.