US President Barack Obama has implicitly criticised the FBI Director James Comey's decision to inform Congress about emails possibly linked to the investigation of Hillary Clinton's private server.
"I do think that there is a norm that when there are investigations, we don't operate on innuendo. We don't operate on incomplete information," Obama said during an interview with NowThisNow on Wednesday (2 November).
"We don't operate on leaks. We operate based on concrete decisions that are made."
The president went on to defend the Democratic nominee and highlight that the FBI's previous investigation did not end with any charges.
"When this was investigated thoroughly the last time, the conclusion of the FBI, the conclusion of the Justice Department, the conclusion of repeated congressional investigations was that she had made some mistakes but that there wasn't anything there that was prosecutable," Obama said.
"I trust her," he added. "I know her. And I wouldn't be supporting her if I didn't have absolute confidence in her integrity and her interest in making sure that young people have a better future."
The president carefully gave his comments on the situation, adding he had "made a very deliberate effort to make sure that I don't look like I'm meddling in what are supposed to be independent processes for making these assessments."
According to the New York Times, the White House later seemed to backtrack from the president's comments, insisting he did not intend to criticise Comey. "The president went out of his way to say he wouldn't comment on any particular investigations," White House spokesman Eric Schultz told reporters en route to a campaign stop in North Carolina.
Comey has faced criticism from both major parties, as well as the Justice Department, for eschewing department protocol during the election and releasing an update without clear evidence.
Former US Attorney General Eric Holder and hundreds of former Justice Department officials called out Comey for appearing to influence the election so close to Election Day. Senate Minority Leader Harry Reid, meanwhile, accused Comey of potentially violating the Hatch Act.
The FBI director's update to Congress came after agents discovered emails on former Congressman Anthony Weiner's laptop that could be relevant to Clinton's email probe.
The laptop was reportedly used by Weiner's estranged wife and current Clinton aide, Huma Abedin. Weiner has been under investigation following accusations that he sent indecent messages to a teenage girl.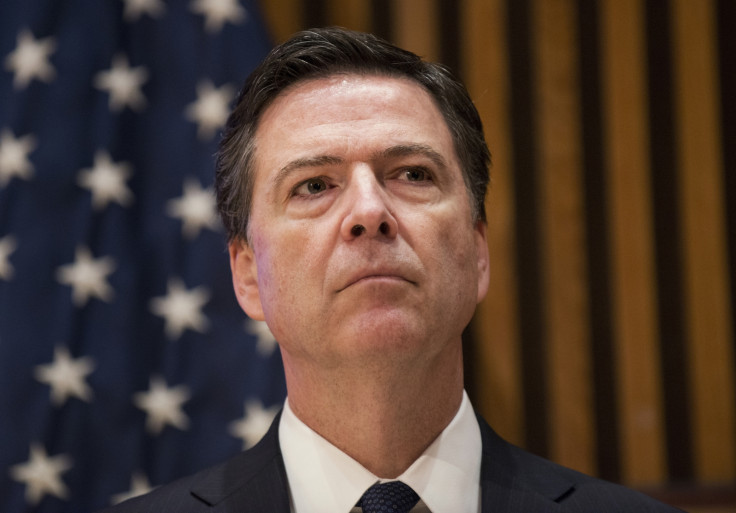 BuzzFeed News reported the girl at the centre of that investigation is "upset" that Comey tied her case to that of Clinton's private email server.
"The FBI asked for me to speak to the media as little as possible. I have tried to stay quiet, but Comey has upset me," the 16-year-old girl said. "The last thing that I wanted was to have this become political propaganda."
The girl wrote a blistering open letter to the FBI director, according to BuzzFeed News. "Why couldn't your letter have waited until after the election, so I would not have to be the centre of attention the last week of the election cycle?" she wrote.
"Anthony Weiner is the abuser. Your letter helped the abuse to continue. How can I rebuild my life when you have made finding out my 'story' the goal of every reporter?"
FBI officials have said it is unlikely that the agency will finish reviewing the new emails before Election Day on 8 November.