US President Barack Obama and Philippines President Rodrigo Duterte are expected to meet on 6 September in Laos on the sidelines of the East Asia Summit. Obama is likely to raise human rights concerns in connection with Duterte's war on drugs during the expected meeting, the White House has said.
Tensions between the Philippines and China over the disputed South China Sea and other security issues will also be a topic of discussion between the two leaders during their maiden meeting. While Obama is nearing the end of his second term as president of the US, Duterte assumed the position only in June this year.
Addressing a media briefing on Monday (29 August), Ben Rhodes, House Deputy National Security Adviser, said: "We absolutely expect that the president will raise concerns about some of the recent statements from the president of the Philippines," referring to the bold and controversial statements made by Duterte in the recent past on women, journalists and vigilante killing, Reuters reported.
Duterte is already facing strong criticism within the country and outside for the widespread killings of supposed drug criminals, with Senator Leila de Lima conducting an investigation into alleged extrajudicial killings as part of the drug war. So far, Philippines officials have admitted that close to 1,900 people have been killed since Duterte assumed the president's office in June.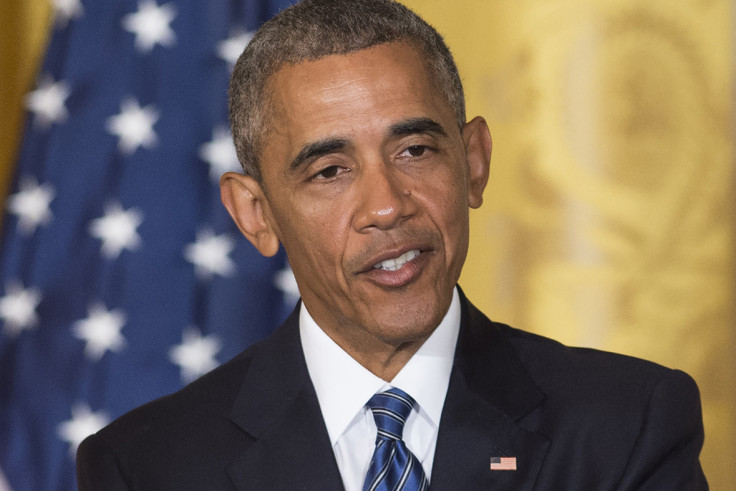 However, Duterte rubbished his critics on Monday, saying the death toll in the anti-drug campaign does not amount to genocide as alleged by some. Citing examples of atrocities committed by Syrian President Bashar al-Assad and terrorist group Islamic State (Isis), he said there is a difference between genocide and his drug war.
"Genocide? Who did I kill? I did not kill any child. I did not drop barrel (bombs) just like Assad," the President was quoted by Inquirer as saying during a speech to mark National Heroes' Day.
"I'm fighting ... criminals. I do not burn women because they refuse to have sex," Duterte said, referring to IS (Daesh) brutalities.