Philippines President Duterte wants peace in South China Sea but is ready for 'bloody confrontation'
Rodrigo Durerte says his troops are ready to fight China if peace efforts fail.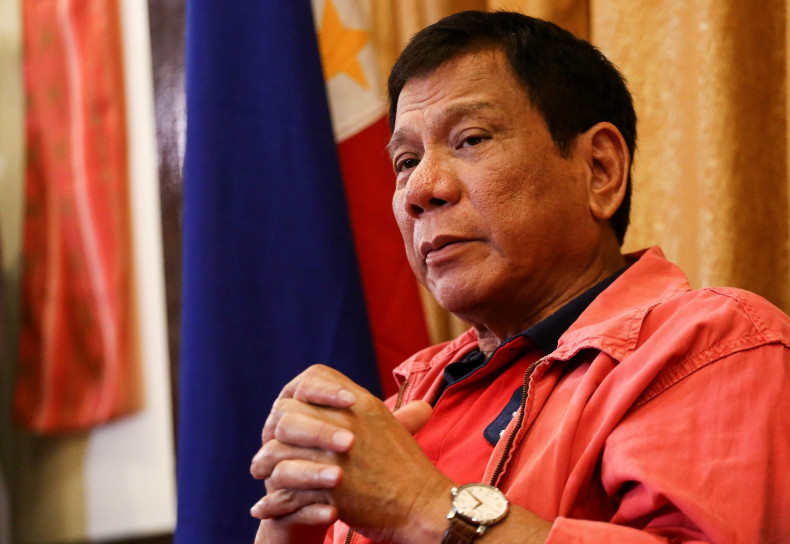 While asserting the he will opt for a peaceful resolution and not pick a fight with China, Philippines President Rodrigo Duterte seems to have issued a veiled warning against any attempt to infringe on his country's territory. He said that he would "happily beat up" any party that tries to take control of Scarborough Shoals in the disputed South China Sea.
He is likely to hold talks with Beijing on the long-unsettled territorial dispute between the countries. According to reports, the Philippines will focus on having a silent resolution on the issue due to its weak military prowess when compared to China.
Addressing soldiers at an army camp in east Manila, Duterte said that he would not pressure China to follow the arbitral ruling that favoured the Philippines. However, if the peaceful efforts fail, he said his troops are ready to fight the neighbouring country.
"I guarantee to (China), if you enter here, it will be bloody. And we will not give it to them easily. It will be the bones of our soldiers, you can include mine," the Associated Press quoted him as saying. "We'll not allow any country to bamboozle (us). We'll not allow it."
"We will not raise hell now because of the judgment but there will come a time that we have to do some reckoning about this. But we will chart our own course in the national interest of this country," Phil Star quoted Duterte as saying.
The tough-talking president has also called on China to have faith and maintain good relations with his country.
"I hope China is dealing with us in good faith. They seem to be conciliatory. We're not insisting on arbitral judgment, I know they're listening to us now, they can monitor us through satellite," he added.
On 12 July, the Permanent Court of Arbitration in The Hague had rejected China's unilateral claims in the hotly contested waters, which was a major setback for Beijing. Other Asian countries including Vietnam, Brunei, Thailand and Malaysia, along with the US and Japan had pressed for Chinese compliance to international maritime laws and The Hague ruling.