Philippines: Female assassins hired to kill drug dealers – Report
Women reportedly hired as they can get close to targets without arousing suspicion.
In the latest chapter of his regime's ruthless war on drugs, President Rodrigo Duterte has now reportedly turned to female assassins.
Duterte's campaign has left 1,900 people dead since 1 July. During his election campaign early this year, Duterte vowed to kill 100,000 criminals within the first six months of his presidency.
Amid widespread criticism from various countries and the United Nations, calling his anti-drug campaign an abuse of human rights, Duterte has encouraged the police and vigilantes to kill drug dealers who resist arrest.
The alleged state-sponsored killers now include a number of women in their ranks.
One who was hired to kill the so-called 'criminals', Maria (not her real name) spoke to the BBC. She described her experience as a contract killer and how she "felt scared and nervous" during her first assignment. She first killed two years ago and now carries out killings as part of the war on drugs sanctioned by Duterte's administration.
She works alongside two other women and they are valued as hit-women reportedly do not raise suspicion compared to male contract killers.
She became an assassin when her husband, who was already a contract killer on a regular commission, needed a woman to do a similar job.
"My husband was ordered to kill people who had not paid what they owed," she told the broadcaster. "One time, they needed a woman... my husband tapped me to do the job. When I saw the man I was supposed to kill, I got near him and I shot him."
Now, she receives orders from her "boss, the police officer" to carry out the killings. Maria said that being part of the anti-drug war had meant more killings and greater risk. Indeed, she and her husband had to move out of their safe house after it was exposed.
She and her team have never discussed Duterte's campaign and whether it was justified to carry out killings. "We only talk about the mission, how to carry it out," she explained. "When it is finished we never talk about it again."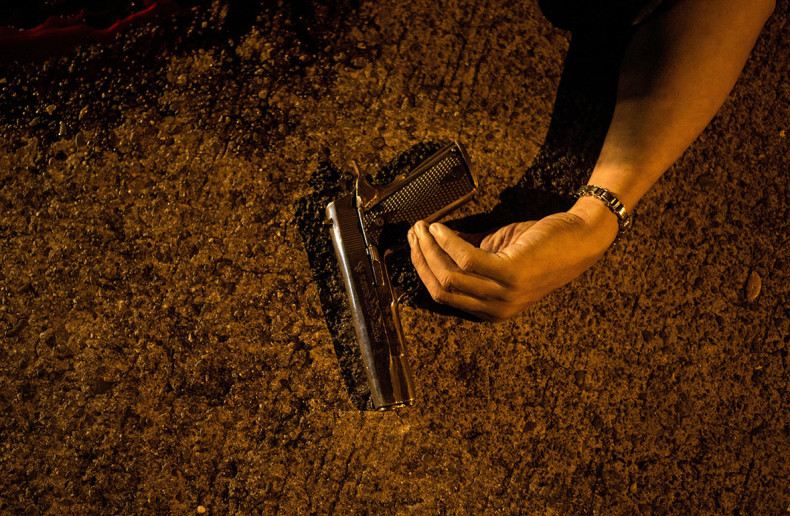 Hired killers like Maria are recruited from poor families. They earn up to 20,000 Philippines pesos ($430, £327) per killing – nearly double the average national monthly wage – which is shared between three or four of them.
Maria admitted that guilt was taking its toll and she feared reprisals. "It is hard on my nerves. I don't want the families of those I have killed to come after me."
Meanwhile, her own son had grown suspicious at the sudden boost to the family's income. "I do not want them to come back at us and say that they got to live because we killed for money."
According to the BBC, Maria has killed five people as part of Duterte's campaign, shooting all of them in the head. However, she is now a prisoner of the "boss" who she believes would have her murdered if she tried to quit the grisly trade.