US President Barack Obama has vetoed a bill that would have allowed families of victims of the September 11, 2001 terror attack to sue Saudi Arabia if the country is found guilty of ties to those responsible for it. In doing so, Obama has pitted himself against the Congress which has unanimously passed the bill through both, the House and Senate.
The White House has been opposed to The Justice Against Sponsors of Terrorism Act known also as the 9/11 bill, claiming it would expose US diplomats and servicemen to litigation in other countries on similar grounds.
In his address to the Congress on 23 September, Obama stated that he had "deep sympathy for the families of the victims of the terrorist attacks of September 11, 2001, who have suffered grievously".
"I recognize that there is nothing that could ever erase the grief the 9/11 families have endured. My Administration therefore remains resolute in its commitment to assist these families in their pursuit of justice and do whatever we can to prevent another attack in the United States," he wrote. "Enacting [this legislation] into law, however, would neither protect Americans from terrorist attacks nor improve the effectiveness of our response to such attacks."
The president went on to explain that the legislation threatened to limit the cooperation of allied countries on key national security issues, including counter-terrorism initiatives, "at a crucial time when we are trying to build coalitions, not create divisions".
9/11 Families & Survivors United for Justice Against Terrorism, a group representing the families of victims released a statement on saying they were "outraged and dismayed" by the veto and called his reasons "unconvincing and unsupportable".
Both presidential candidates, Hillary Clinton and Donald Trump were also in support of the 9/11 bill and expressed their disappointment in Obama's decision. "Clinton continues to support the efforts by Senator Schumer and his colleagues in Congress to secure the ability of 9/11 families and other victims of terror to hold accountable those responsible. She would sign this legislation if it came to her desk," Clinton spokesman Jesse Lehrich said in a statement.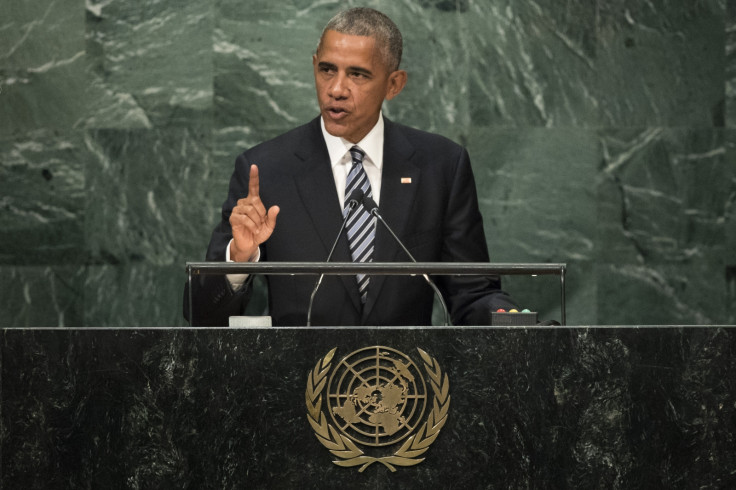 Calling the veto "shameful" Trump said, "That President Obama would deny the parents, spouses and children of those we lost on that horrific day the chance to close this painful chapter in their lives is a disgrace."
Congressional leaders are planning to override the veto in the coming days. If successful, this would be the first time during Obama's presidency that Congress has overridden a veto.