Defeated Republican candidate Ted Cruz, a former bitter enemy of Donald Trump, has made a U-turn and decided to endorse the billionaire in the race for the White House. Just a few months ago Texas senator, Cruz, was locked in a bitter war of words with Trump as the pair fought it out for the GOP nomination.
In May, Cruz suspended his campaign after being defeated in the Indiana primary and a few months later, in July, Cruz refused to endorse the property mogul at the party's convention, leading to jeers from angry Trump supporters.
Cruz announced his plans to vote for the 70-year-old businessman on 23 September, saying that he would fulfil his promise to vote for a Republican nominee. He added that electing Hillary Clinton would be "wholly unacceptable".
"This election is unlike any other in our nation's history. Like many other voters, I have struggled to determine the right course of action in this general election," his statement, posted to Facebook, read. "After months of careful consideration, of prayer and searching my own conscience, I have decided that on Election Day, I will vote for the Republican nominee, Donald Trump.
"Our country is in crisis. Hillary Clinton is manifestly unfit to be president, and her policies would harm millions of Americans. And Donald Trump is the only thing standing in her way.
"A year ago, I pledged to endorse the Republican nominee, and I am honoring that commitment. And if you don't want to see a Hillary Clinton presidency, I encourage you to vote for him."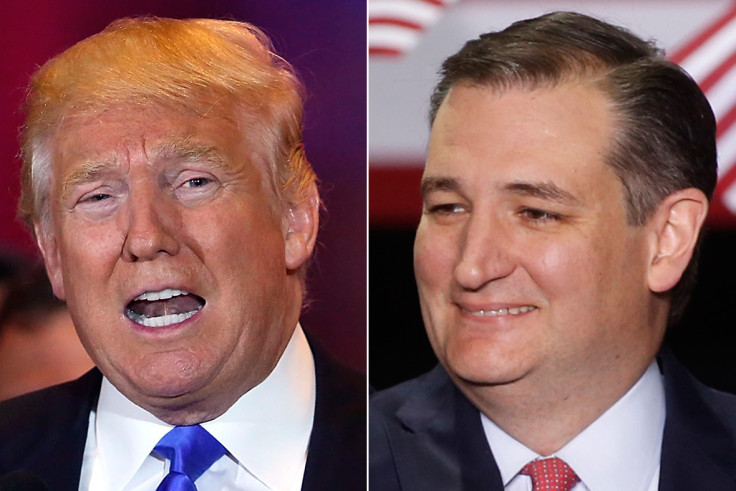 Cruz named six key policy differences between the pair that included the fate of the Supreme Court, national security, internet freedom, Obamacare, immigration and energy.
As Primary season hooted up earlier this year, the pair were trading insults on almost a daily basis. Trump suggested that Cruz was not eligible to be president due to his Canadian birthplace and speculated that Cruz's father was involved in the assassination of JFK.
In reply Cruz labelled the reality TV star a "serial philanderer," "utterly amoral," and "a narcissist at a level I don't think this country's ever seen", according to CNN.