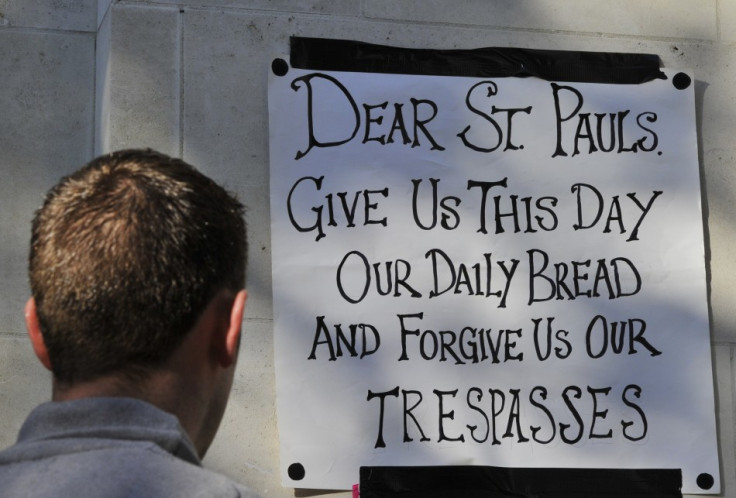 A long legal battle between the Occupy London movement and the City of London Corporation looks increasingly likely after the lawyer representing the protestors confirmed legal action.
John Cooper, QC, talking to the IBTimes, said: "This will be fought in the High Court."
Cooper, who is working on a pro bono contract, was surprised to see the City was effectively talking to the protestors through the media.
"The Evening Standard reported yesterday that the "City of London hands eviction notice to St Paul's protesters", but they still haven't received any communication," he said. "My clients were very surprised to hear this."
The decision to take the issue to the courts makes scenes of eviction similar to those at Dale Farm a few weeks ago a real possibility.
In a further development on Tuesday morning, the bishop of London has moved to disassociate St Paul's from the City of London, fearing that legal action could put the church effectively be against "the people".
Dr Richard Chartres, the Bishop of London, urged the St Paul's chapter to break off its relationship with the City over joint legal action which could ultimately harm the relationship between the bodies.
The eviction notice is rumoured to finally be given at some point Tuesday.
On Monday, the Dean of St Paul's, the Rt Rev Graeme Knowles, resigned, saying a long-running legal battle between the church and the protest had made his position, in his words, "untenable."