Oceans of Flowers by Chinese artist Li Hongbo is a huge, riotously colourful artwork made of intricate paper sculptures of guns. Each sculpture is a concertina of thousands upon thousands of pieces of paper glued together and then carved into the shape of pistols, machine guns and bullets and opened up like a fan.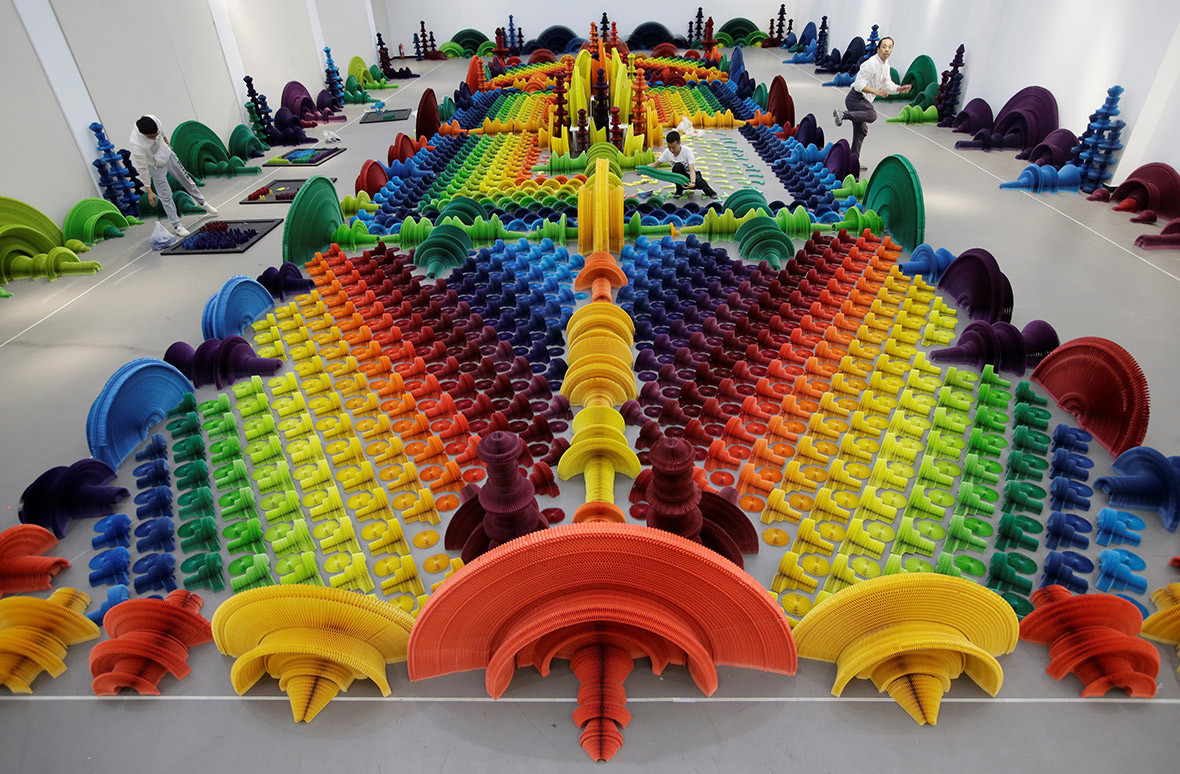 The artist said he has always been fascinated by paper, first invented in ancient China. It began when he bought a traditional "honeycomb" paper ball decoration in China, and took it apart to see how it was constructed. Impressed by its simplicity and flexibility he began to construct his own paper sculptures. He pastes glue in narrow strips across pieces of paper, which he stacks to the desired height, sometimes using more than 5,000 layers. He then cuts, chisels and sands the large block of paper as if it were a piece of soft stone.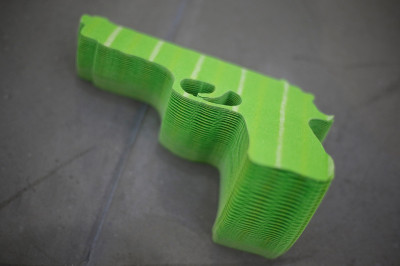 "I discovered the flexible nature of paper through Chinese paper toys and paper lanterns," Li told Reuters. "Later, I used this principle to make a gun," he said, casually riffling a crude paper pistol into an elegant fan. "A gun is solid, used for killing, but I turned it into a tool for play or decoration. In this way, it lost both the form of a gun and the culture inherent to a gun. It became a game."
The piece is a comment on gun control. "With the global proliferation of weapons, we now sit on powder kegs," Li has said. "The international making and trading of guns is a colossal business, yet superpowers argue that having big guns is a deterrent to proliferation. We have only created more sophisticated killing machines that take lives as easily, and as effortlessly, as picking flowers."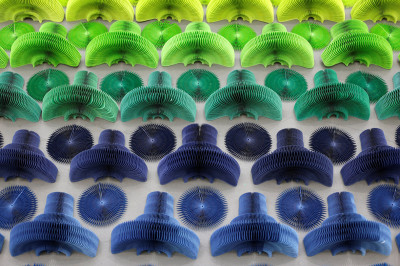 Li Hongbo also creates sculptures which look like solid marble statues and busts, but which amaze gallery-goers by transforming into flexible paper springs.
Ocean of Flowers was originally presented at the 18th Biennale of Sydney in 2012, and is going on show again at Beijing's Eight One Art Museum. In the Biennale programme, Hongbo wrote: "The designer of AK47 once said that the purpose of manufacturing weapons is always for self-defence, not to kill. If this principle can be widely accepted, the world will not need weapons."