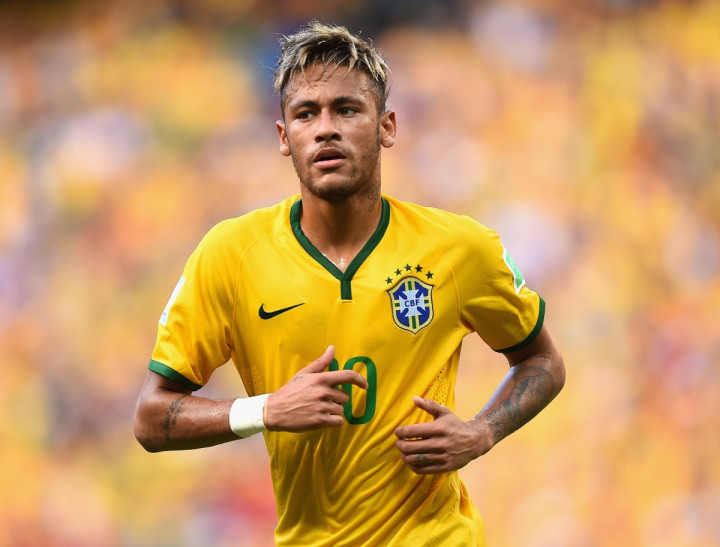 The World Cup group stage is over and it's now time to take a breath and rate the stars, so far. Who are the players who've kept us on the edge of our seats and gasping at their outrageous skills?
Brazil's Neymar and Argentina's Lionel Messi as expected -- and hoped for -- have managed to leave behind their poor club form at Barcelona and shone for their national teams. But who'd have thought we would be talking about Costa Rica's Joel Campbell or Ivory Coast's right-back Serge Aurier at this stage of the competition?
IBTimes UK picks its best XI of the first two weeks of the tournament and with 136 goals scored -- 34.7% more than in the 2010 group stage -- we've gone for an attacking 3-4-3 line-up.
Goalkeeper: Memo Ochoa (Mexico)
Costa Rica's Keylor Navas, Belgium's Thibaut Courtois and France's Hugo Lloris have been all magnificent during the group stage but no-one has been so crucial to their teams like Ochoa was for Mexico against Brazil, stopping Neymar and making two sensational saves after a couple of pointblank headers.
Right-back: Fabian Johnson (United States)
Aurier has been a sensation in Brazil but with Ivory Coast's elimination, Johnson deserves in his place in our best XI. He was key to securing victory against Portugal, helping tame Cristiano Ronaldo and exploiting the rivals left side.
Centre-back: Diego Godin (Uruguay)
He scored the crucial only goal against Italy to secure the qualification and was the best defender in La Liga last season with Atletico Madrid. In Brazil he is simply reproducing his club form on a bigger stage.
Left-back: Gary Medel (Chile)
Even though he is a midfielder he has adapted to the Chile back-line like a duck to water. The Cardiff star even stopped Diego Costa and the rest of Spanish squad.
Holder. Blaise Matuidi (France)
Luis Gustavo have done a really good job giving balance to Brazil but apart from strength the Paris Saint-Germain star has brought back the passing game with pace to France. He was amazing against both Honduras and Switzerland, even getting on the score sheet.
Midfielder. Tony Kroos (Germany)
The Bayern Munich star is the lynchpin of Germany's astonishing midfield and controls the tempo of games with the perfect link between the back and the front players.
Playmaker: James Rodriguez (Colombia)
The Colombian star is with no doubt the best offensive midfielder in the tournament. Without Radamel Falcao, he has taken his chance in the number 10 slot scoring in all three games.
Offensive midfielder: Arjen Robben (Holland)
Louis van Gaal loves his wingers and there is no one in the world better than Robben on current form. His team-mate Xherdan Shaqiri and Colombian's Juan Cuadrado have also excelled but Robben was crucial in all Dutch victories against Spain, Australia – scoring three goals – and Chile.
Forward: Thomas Muller (Germany)
The Bayern Munich star excelled in the opening game against Portugal, netting a hat-trick and scored the winner against the US. He was also a sensation in the last tournament in South Africa in 2010.
Striker: Leo Messi (Argentina)
Karim Benzema has been magnificent with three goals in his three games but Barcelona star Messi has four and has proven once again that when he is at the top of his form, there is no way to stop him. The genius is back.
Striker: Neymar (Brazil)
The other Barcelona star has managed to deal with the pressure of being Brazil's golden boy even though he is just 22. There were doubts about him after struggling at the Nou Camp last season but he has proved that he is a real leader and also a clinical scorer – with four goals in three games.