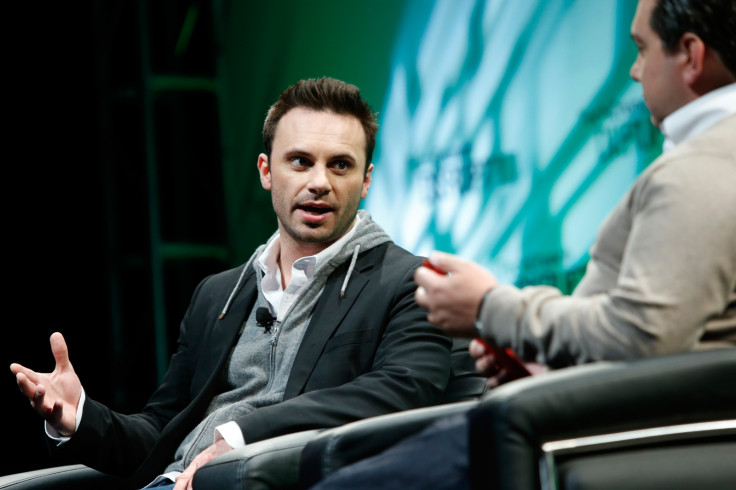 Oculus CEO Brendan Iribe and head of content Jason Rubin have spoken out on Oculus founder Palmer Luckey's recent apology and secret contribution to a pro-Donald Trump group that focuses on s**tposting and spreading memes and images to disparage Democratic presidential candidate Hillary Clinton. Luckey apologised on Friday (23 September) after a Daily Beast article reported that the 24-year-old secretly donated some of his Facebook millions to fund Nimble America, an organisation that promotes Trump and creates viral anti-Clinton memes.
S**tposting refers to content that is misleading, defamatory, irrelevant or offensive created in an effort to disrupt online conversations.
"I want to respond to the recent press stories involving Palmer," Iribe wrote in a post on his personal Facebook page published on Saturday. "I know that Palmer is deeply sorry for the impact this situation is having on the company, our partners and the industry. Everyone at Oculus is free to support the issues or causes that matter to them, whether or not we agree with those views.
"It is important to remember that Palmer acted independently in a personal capacity, and was in no way representing the company."
The report's publication has sparked a severe backlash from the tech community with several Oculus Rift game developers already seeking to distance themselves from the VR company following Luckey's "unacceptable" actions.
"In a political climate as fragile and horrifying as this one, we cannot tacitly endorse these actions by supporting Luckey or his platform,"Superhypercube developer Polytron said in a statement.
Other developers including Tomorrow Today Labs and Scruta Games also echoed similar sentiments saying they would not support the VR platform "as long as he is employed there."
On Friday, Luckey issued a statement admitting that he did donate $10,000 to the group, but denied claims that he supports Donald Trump claiming that recent news stories on the controversy "do not accurately represent my views".
Asserting that he is not a founder or employee of Nimble America, Luckey claims that he did not write inflammatory posts on Reddit under the moniker "NimbleRichMan" that were attributed to him by the Daily Beast nor did he delete the account.
He added that he identifies himself as a Libertarian saying he plans on voting for Gary Johnson in the upcoming election.
Oculus head of content Jason Rubin also weighed in on the issue in a separate statement defending Luckey and addressing his recently released apology saying: "I take [Palmer] at his word."
"I wanted to give Palmer Freeman Luckey a chance to respond before I said anything, and have read his post, I take him at his word," Rubin wrote in a Facebook post on Friday. "Those of you who have known me before I joined Oculus know that I would not work in a place that I thought condoned, or spread hate. Nor would I remain silent if I saw it raise its head.
"I have always believed that games, and now especially VR, have the potential to bring people together. My view is unwavering. I continue to believe that Oculus can make the world a better place."