Odessa: One Dead in Pro-Russia Separatist Attack on Ukrainian Unity Demo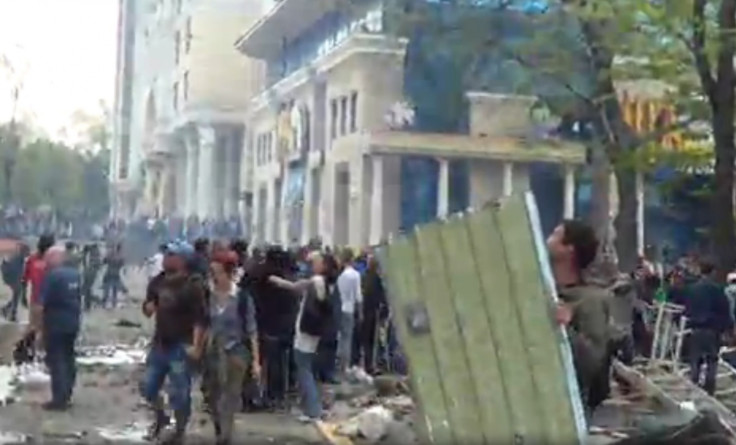 One man has been shot dead in clashes between pro-Russia protesters and supporters of Ukrainian unity in the southern port city of Odessa.
Violence erupted when a peaceful demonstration of pro-Ukrainians was attacked by helmet-wearing pro-Russian men equipped with clubs, bats and riot shields, witnesses said.
Molotov cocktails and stones were thrown and stun grenades fired as police struggled to contain the two groups, numbering thousands of people.
According to unconfirmed reports, the Ukrainian victim was shot in the head by pro-Russiaa "thugs".
The Interpreter website reported that both sides were equipped with weapons "though the only gun we've seen, besides those carried by police, did appear to be in the hands of a pro-Russian masked man".
Odessa is Ukraine's third largest city with one million inhabitants and has been relatively clear of the unrest that has wracked the east of the country. However, it is strategically located close to the border with Moldova and its breakaway state of Transdniestr, where Russian troops have been stationed since a short war in 1992.
Geoffrey Pyatt, Ukraine ambassador to the US, wrote on Twitter:
A live stream of the street battle in Odessa showed thousands of people in the streets - although most of them are just watching - with stones flying through the air and angry chanting.
Pro-Ukraine preotesters used a fire truck to storm barricades set up by pro-Russian protesters.
© Copyright IBTimes 2023. All rights reserved.