Ukraine Slovyansk Offensive: Military Aircraft 'Firing on Civilians'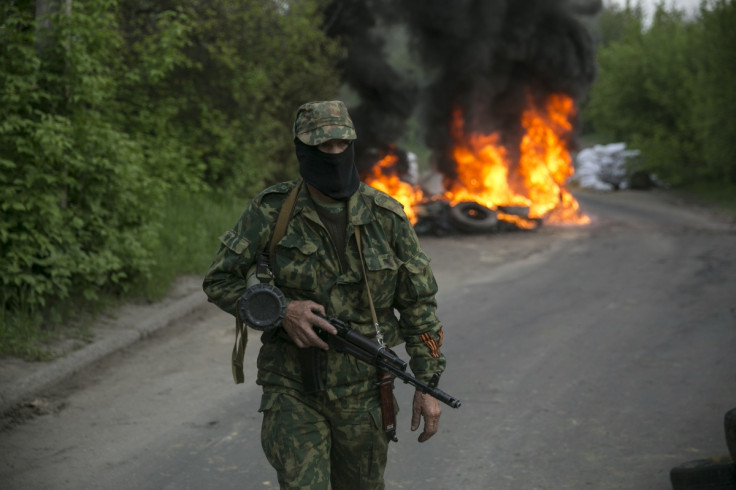 Russian president Vladimir Putin's spokesperson has said that Ukraine's overnight operation to regain control of the eastern Ukrainian city of Slovyansk has ended any hope of keeping the Geneva peace accord alive.
According to the Voice of Russia, the Kremlin spokesman said that Putin is to send a government representative to southeast Ukraine for talks over the escalating conflict between Ukrainian forces and pro-Russian separatists
"It looks as though at the same time Russia is employing efforts on the deescalating and settling of the conflict, the Kiev regime has moved on to firing from military aircraft at civilians in populated areas, the beginning of this retaliatory operation has practically destroyed the last hope on the Geneva Accords," Russian press secretary Dmitry Peskov said.
"During a recent visit to Minsk, Putin called such a possible operation criminal," he continued.
"Regrettably, the ongoing events have fully confirmed this assessment," the press secretary said.
The Geneva agreement - signed earlier this month between Russia, Ukraine, the European Union and the United States - aimed at ending illegal groups' occupations of government buildings in eastern Ukraine.
However, pro-Russian militants have refused to leave the buildings in 10 different towns and cities across the region.
The Ukrainian operation in Slovyansk saw pro-Russian fighters battling for the eastern city shoot down a helicopter and killing the pilot as government forces launched an onslaught to retake control of the rebel-held city.
© Copyright IBTimes 2023. All rights reserved.