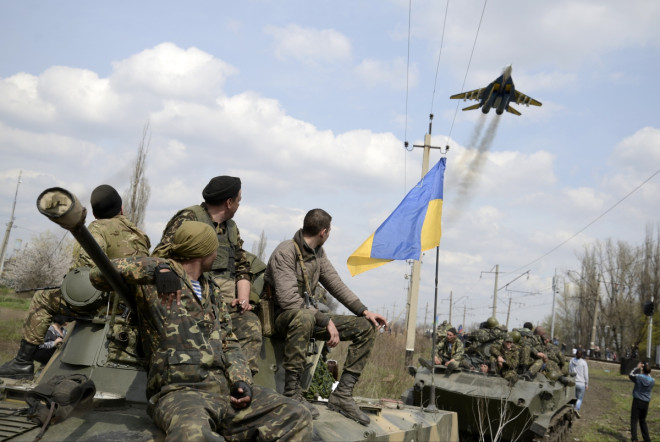 Ukraine has announced the reinstatement of military conscription to face the increasingly violent turmoil in the east of the country.
Acting President Olexander Turchynov signed a decree reintroducing compulsory military service for all young men aged between 18 and 25 who are fit to serve in the army and not eligible for exemptions or deferrals of the conscription.
A statement on the presidential website said the measure was set to improve armed forces' capability and provide them with adequate means to fight off real and potential threats to Ukraine.
Conscription was introduced "given the deteriorating situation in eastern and southern Ukraine, the intensifying acts of aggression carried out by illegally armed pro-Russian groups and the taking of public administration buildings... which threaten territorial integrity," the presidential office said.
The move came pro-Russian separatist seized the regional prosecutor's office in the eastern industrial hub of Donetsk.
Ukraine is believed to have a 130,000-strong army that could be boosted to more than one million with reservists.
Conscription was abolished in Ukraine under a 2013 law signed by President Viktor Yanukovych only a few months before he was toppled by a revolution.
Kiev has accused the Kremlin of stirring up turmoil in the East, claiming that Russian Special Forces are actively leading or supporting insurgents while preparing an invasion.
Moscow has deployed some 40,000 near the Ukrainian border but denies any involvement in the rebellion.
Earlier the Russian Foreign Ministry warned Kiev that any military operation to regain control of its eastern provinces "could lead to disastrous consequences."