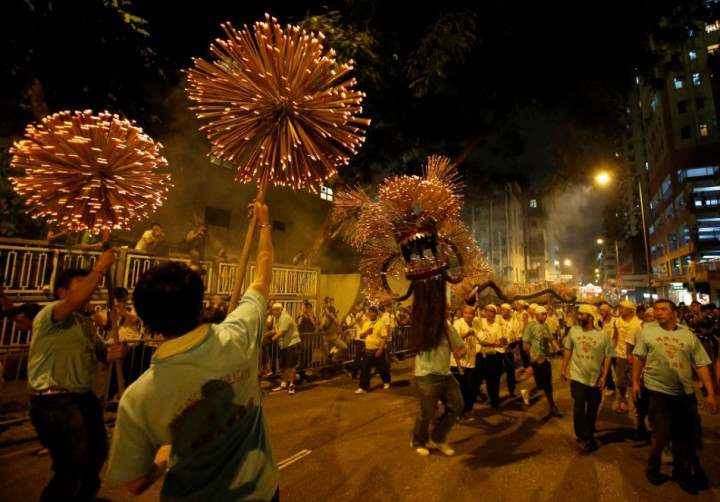 Emerging Asian economies will remain resilient and log a healthy growth rate over the medium term, according to the Organisation for Economic Co-operation and Development (OECD).
However, the organisation claims the pace of economic expansion in the region, in the near term, will remain subdued when compared to the pre-financial crisis period.
According to the OECD's latest Economic Outlook for Southeast Asia, China and India report, emerging Asia is expected to log an average annual growth rate of 6.9% between 2014 and 2018, down 1.7 percentage points from the 8.6% average growth rate witnessed between 2000 and 2007.
Indonesia is projected to be the fastest-growing ASEAN‑6 economy, with an average annual growth rate of 6.0% in the 2014‑18 period. The Philippines is expected to follow closely behind with a 5.8% growth rate.
Real GDP growth in Malaysia and Thailand is forecast to increase by an annual 5.1% and 4.9% respectively, while Singapore's island economy is projected to grow by 3.3%.
Infrastructure investment and private consumption are expected to be the growth drivers in both Malaysia and Thailand. Elsewhere, Cambodia, Lao PDR, Myanmar and Vietnam are forecast to grow at a robust pace in the near term.
Beyond The Middle-Income Trap
The report stressed that middle-income Asian economies will have to make fundamental changes to their economic structure and further develop their services sectors, in order to become high-income countries.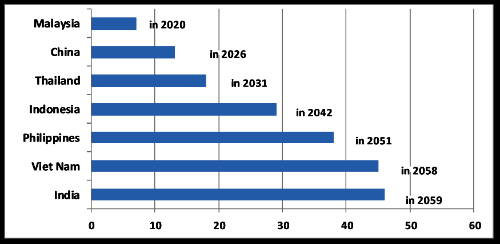 Fundamental changes, when applied in the right measure, can help China and Thailand become high-income countries within 20 years.
However, despite structural changes, Vietnam and India will need more than 40 years to reach the high-income group.
Ongoing efforts to attain greater regional integration could have a potentially high payoff in helping the region's middle-income countries reduce the gap with the higher-income countries, according to the report.
"The success of emerging Asian economies will hinge on managing several challenges", said OECD Deputy Secretary General Rintaro Tamaki.
"To harness the medium-term growth potential, it is critical that policy makers implement structural policies to reap the benefits of capital flows and foster closer economic co‑operation and integration in the region."
Emerging Market Slowdown
A slowdown in the emerging markets has weighed heavily on world output, forcing the International Monetary Fund to cut its global economic forecast for the sixth time in under two years.
According to the IMF's World Economic Outlook report, stronger growth in the advanced economies would fail to bolster the slowdown in the developing regions.
However, despite the slowdown in the emerging markets, which still account for much of global growth, their economies are tipped to expand by nearly four times as fast as developed markets.
An earlier report by the World Bank warned that policy makers in developing East Asian economies needed to do more to boost sluggish growth in a region that contributes 40% of the world's GDP growth.
According to the World Bank's East Asia Pacific Economic Update, East Asia's economy will grow by 7.1% this year, a -0.7 percentage point change from its April forecast. The Bank predicts a 7.2% growth for 2014, down from its earlier prediction of 7.6% growth.