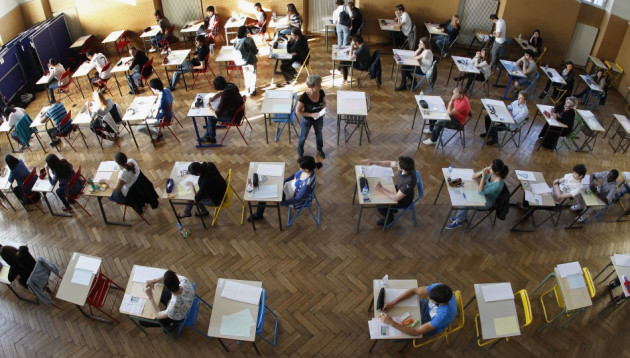 An Ofsted report claims that teaching staff need more support and training to cut bullying in schools after a suspected victim of bullies was believed to have hanged herself to stop the torment.
The UK school inspectorate carried out a report focusing on what action school staff can take to cut down on bullying and found the majority of teachers required extra training to spot the signs of different types of bullying.
It also discovered that many school pupils see racist and homophobic language as acceptable "banter".
The release of the report came soon after the discovery of the body of 14-year-old Jade Stringer in Lancashire who is suspected of taking her own life because of bullying.
Jade, a pupil at Haslingden High School, was found hanging in her home by her father, David, and died on 16 June. One of her friends posted on a Facebook tribute: "[Jade] was being bullied by numerous people and eventually got pushed off the edge."
A spokesman for Greater Manchester Police said the girl's death was not being treated as suspicious but officers were reviewing the circumstances.
The Ofsted report, No Place For Bullying, analysed reports by inspectors who visited 37 primary schools and 19 secondary schools in rural and urban environments across the country. It concluded that teachers lacked confidence when it came to specific bullying causes, such as racial prejudice.
"Research indicates that there are groups of pupils who are bullied disproportionately," the study claims. "These include disabled pupils and those who have special educational needs, and pupils who are, or are perceived to be, homosexual."
The inspectors found that pupils generally regarded racist or homophobic language as acceptable among friends, while teachers either did not take enough action to stop its use or were not aware of it.
The survey found that almost half the pupils interviewed could point to an incident where they had felt bullied or picked on, while 83 percent of secondary school pupils thought bullying would stop if it were reported to an adult.
However, the survey revealed a serious lack of confidence when it came to the teaching staff dealiing with cases of bullying.
"The training that the schools had provided for staff on bullying tended to be general and did not always define and explain the different types of bullying that could occur or the implication of these," said the report.
"Where staff had received training, the majority felt that it had been very effective in helping them to tackle issues around bullying. However, around a third of staff surveyed tought that they still needed more help to feel really confident.
"Staff felt least confident in terms of tackling prejudice-based language."
Words classed as "banter" by many pupils included "gay", "slag" and "slut". "Gay" was used as an alternative term for "terrible".
The survey adds: "For a few pupils even racist terms were seen as acceptable between friends."
Peter Liver, of the National Society for the Prevention of Cruelty to Children, said: "Though many schools now have anti-bullying policies, this report shows that these are only as good as t the staff's ability to cary them out.
"Unless teachers ae given the skills and language to tackle bullying, for many children school will continue to be a place to fear - not a place to learn."