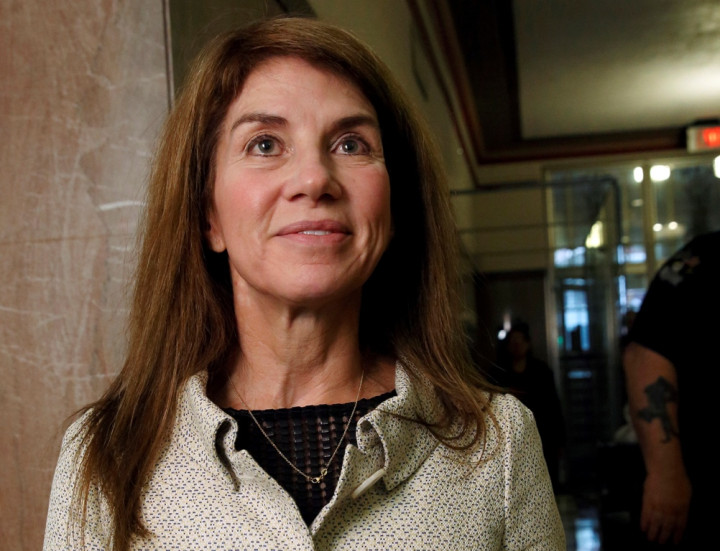 Billionaire oilman Harold Hamm's ex-wife Sue Ann Hamm, who was awarded over $1bn in the couple's divorce this week, plans to appeal the US judgment on grounds that it undervalues the marital wealth she is entitled to.
Sue Ann Hamm will appeal the Oklahoma court ruling within a few weeks, one of her lawyers, Ron Barber, told Reuters.
She reportedly feels cheated by the ruling that allows the Continental Resources boss to keep around 94% of the estimated $18bn (£11.5bn, €14.5bn) rise in his Continental shares during a 26-year marriage.
Hamm holds 68% of Continental's stock.
The news weighed on Continental's shares, which finished 3.08% lower in New York on 13 November, valuing the firm at $20.3bn.
Sue's Options
Sue Ann Hamm has 30 days to appeal the 10 November court decision.
In Oklahoma, a divorce appeal can be heard by a State Court of Appeals panel or the Oklahoma Supreme Court.
A higher court could examine the case and affirm the judgement, or change the award. It could also send the case back to the lower court to be re-tried.
Barber said Sue Ann believes the decision was "not equitable."
But Craig Box, an attorney for Harold Hamm, said the CEO considers the ruling to be "fair and equitable."
Pursued by the news agency, Hamm refused to comment on the likelihood of an appeal.
The Judgement
In an 80-page ruling on 10 November, Oklahoma Special Judge Howard Haralson ruled that the Continental Resources boss must pay ex-wife Sue Ann Hamm a total of $995.5m.
To secure the judgment, Judge Haralson placed a lien on 20 million shares of Continental stock. That verdict does not require Hamm to sell shares.
Continental is the largest player in the booming US Bakken Shale formation, in North Dakota, and has reported reserves of more than a billion barrels.
The divorce trial began in the Oklahoma County Court on 4 August.
Hamm married Sue Ann, a former lawyer for the firm, in 1988. He founded Continental in 1967.