OJ Simpson made the shocking revelation that he "hypothetically" had an accomplice in his alleged murder of his ex-wife and her friend in a shelved interview with Judith Regan.
The former NFL player, 70, insinuated that an accomplice was with him when Nicole Brown Simpson and Ron Goldman were bludgeoned to death at her Brentwood home in LA.
US television network Fox is belatedly airing an interview with Simpson that has been left unseen for years.
He speaks with book publisher Regan, who helped Simpson write a book called If I Did it: Confessions of A Killer.
Simpson was interviewed on camera by Regan and initially drew from the book, speaking hypothetically about how the murders might have been committed.
Sources told TMZ that Simpson talked in the third person as he opened up about the killings, but "lapsed into first person."
The publication were also told that it "sounded like a first-person account of the murders and, although it's not a clear confession, it's in that arena."
The special, which airs on 11 March, also sees Simpson candidly talking "about an accomplice who was with him at Nicole's home. He did not name the accomplice."
Simpson's account of the fateful night involved him going to her house in the evening of 12 June 1994 to "scare the s**t out of her."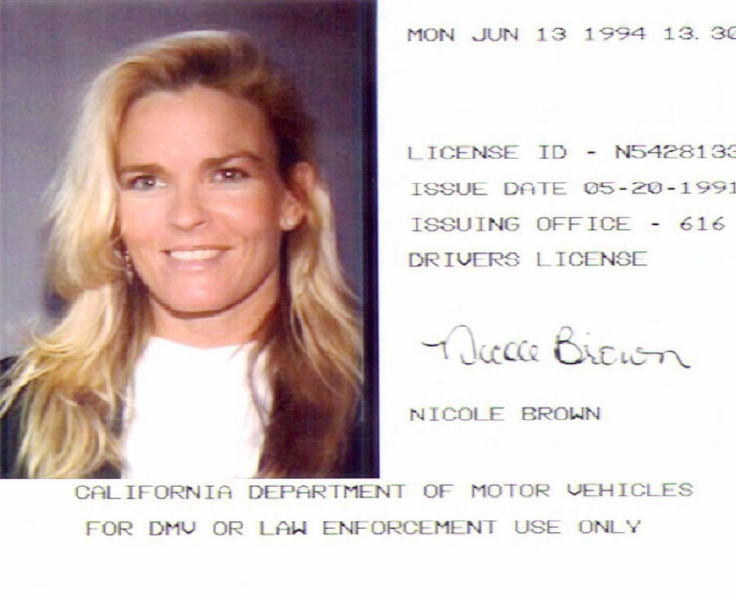 He took his Bronco vehicle to her home with his friend and brought a knife before putting a hat and gloves on for dramatic effect.
Simpson then looked in Nicole's window to see candles burning and expected a man to turn up. When her friend Mr Goldman – a waiter from the restaurant she had just dined in – appeared with a pair of sunglasses Nicole's mother had forgotten at the restaurant, the sportsman went berserk.
He started screaming in a rage and Nicole came running out, and after that, Simpson claimed he "blacked out" and awoke to find himself covered in blood, TMZ said.
The couple had been divorced for two years before the night of the fatal attacks, and shared two children together, Sydney Brooke and Justin Ryan.
They attempted to reconcile in 1993, but according to Sheila Weller, "they were a dramatic, fractious, mutually obsessed couple before they married, after they married, after they divorced in 1992, and after they reconciled."
Simpson was acquitted of both charges of murder in October 1995. In a later civil lawsuit in 1997, he was found to have been responsible for both deaths.