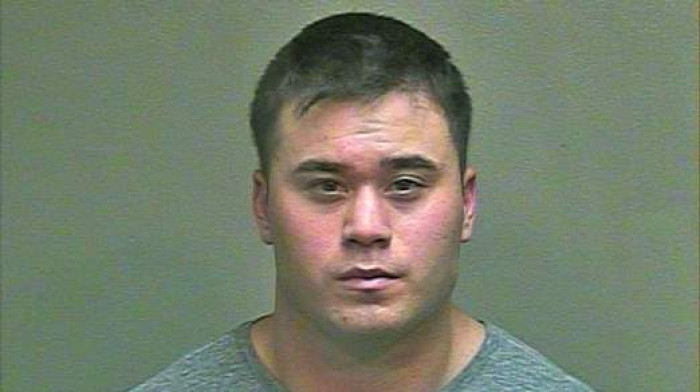 Oklahoma City police officer Daniel Holtzclaw has been charged with multiple sex attacks, allegedly committed against women when he was on patrol.
Investigators claim Holtzclaw, 27, stopped women for traffic violations or simply walking along and threatened to arrest them unless they submitted to sex. He faces charges of forcible sodomy, indecent exposure, first-degree rape, rape by instrumentation, and sexual battery.
His alleged victims were all black, aged 34 to 58.
Former Eastern Michigan University football star Holtzclaw graduated with a degree in Criminal Justice. He has been on the city force for three years and is currently being held in Oklahoma County Jail. If convicted he could face life in prison without parole.
Oklahoma City Police Department Captain Dexter Nelson told The Oklahoman: "At least five of the victims we've got did not initially come forward on their own, and investigators had to seek them out. One did come forward on her own, and another one reported, but did not know who the officer was."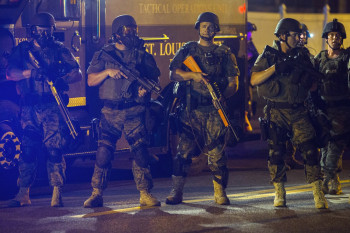 Holtzclaw is one of four police officers named in a lawsuit by the family of 38 year-old methamphetamine addict Clifton Armstrong who died while being restrained after calling 911 when he became "paranoid".
Officer Holtzclaw's supporters have set up a Facebook page, "Justice for Daniel Holtzclaw", in his name and are raising funds on GoFundMe.
A statement on the page says: "Daniel Ken Holtzclaw, a 27 year old Oklahoma City Police Officer, not only DESERVES but is required by the law to be given a Presumption of Innocence."
Policing in the US is under intense scrutiny in the wake of the riots in Ferguson, Missouri following the shooting of unarmed black man Michael Brown. The police have been criticised for shooting to kill, being overtly militaristic and being racist.
Last week the U.N. Committee on the Elimination of Racial Discrimination (CERD) urged the US to stop using excessive force by police. "Racial and ethnic discrimination remains a serious and persistent problem in all areas of life from de facto school segregation, access to health care and housing," said CERD committee vice chairman Noureddine Amir.