Oklahoma State Penitentiary Unveils New $71,000 Death Sentence Execution Chamber
Refurbished death chamber aims to improve lethal injections following botched execution of Clayton Lockett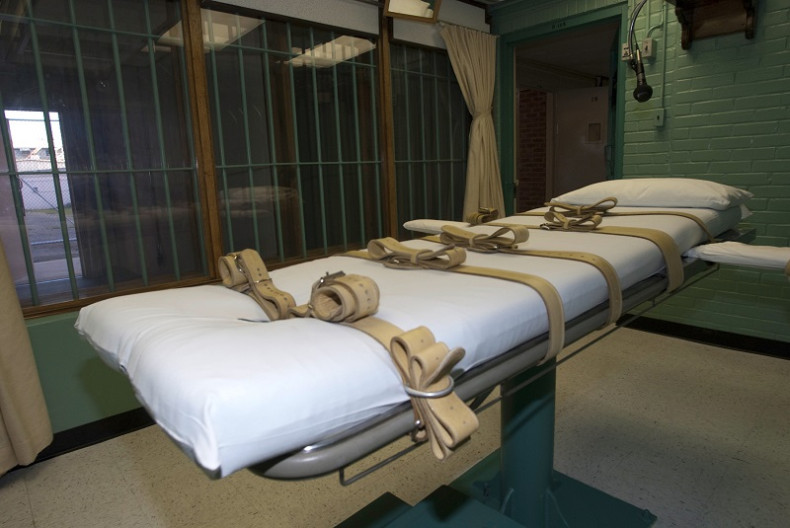 Oklahoma's state prison has unveiled a new renovated $71,000 (£44,000) death chamber aimed at making executions more efficient and streamlined.
Oklahoma State Penitentiary's refurbished execution chamber features $34,000 worth of new medical equipment, including a $6,000 ultrasound machine to help locate veins and a $12,500 surgical table.
The new chamber gives executioners more space to operate, and new lighting systems and audio and video equipment will enable death row inmates to be more closely monitored.
Prison workers and execution practitioners will also be required to complete more training, and new backup procedures will be put in place as a contingency against abortive lethal injections.
The overhaul was ordered by Oklahoma Department of Corrections director Robert Patton after the botched 29 April execution of Clayton Lockett, who writhed on the gurney for almost an hour after an improper execution procedure.
Lockett, who was convicted of shooting 19 year-old Stephanie Nieman with a sawn-off shotgun and watching as she was buried alive, eventually died 43 minutes after the procedure began.
An investigation into Lockett's execution procedure found that his lengthy death was caused by the poor placement of a single intravenous line that was not monitored throughout the procedure.
This resulted in some of the lethal drug being injected into Lockett's tissue instead of directly into his blood stream.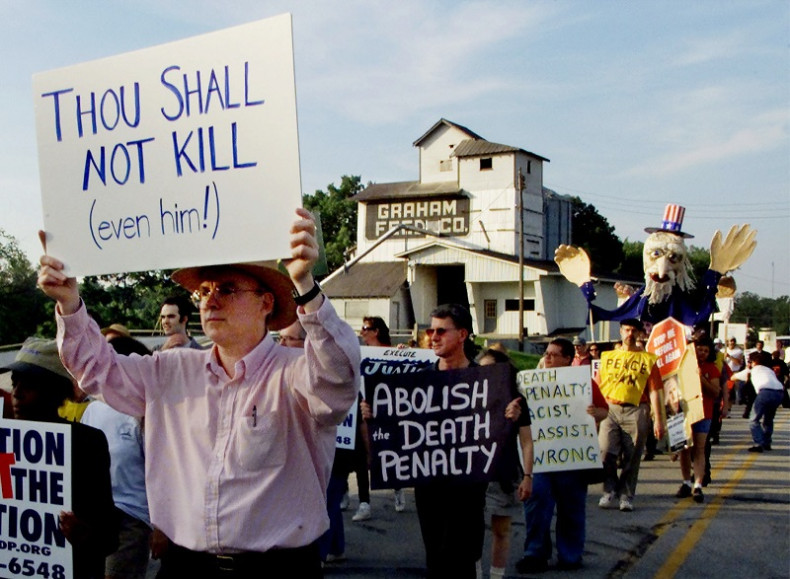 The expansion of the "chemical room" means that just five media witnesses will now be able to watch an execution instead of 12. This has prompted criticism from human rights advocates.
Ryan Kiesel, executive director of the American Civil Liberties Union (ACLU) of Oklahoma, told the Associated Press: "They took a process already corrupted by secrecy that had already led to at least one botched execution, and managed somehow to make it even more difficult for the people of Oklahoma and their representatives in the media to know anything about that process."
ACLU Oklahoma sued prison officials who prevented witnesses from watching Lockett die by lowering the blinds during his execution.
Prisons spokeswoman Terri Watkins, however, maintained that the penitentiary will be ready for the next execution to take place on 13 November, when Charles Warner will be lethally injected after being convicted of raping and killing his flatmate's 11-month-old daughter in Oklahoma City in 1997.
At least 21 death row inmates are suing Oklahoma and seeking to block their executions on the grounds that flawed lethal injection procedures violate the US constitution's ban on cruel and unusual punishment.
According to Amnesty International USA, since 1973, over 130 people have been released from death rows across the US due to the subsequent emergence of evidence of their wrongful conviction, such as inadequate legal representation, racial prejudice and police misconduct.
Proponents of the death penalty argue that executing murderers could help deter other homicides from being committed.