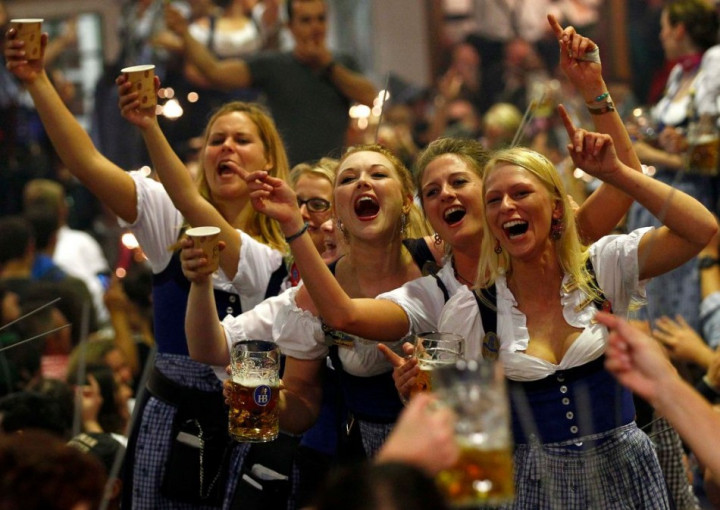 About fourteen beer tents at the Theresienwiese fairground in Munich were emptied of beer-lovers, devoid of revellers, carnival rides had come to a halt and souvenir shops and restaurants serving Bavarian specialties had closed signalling the finale of Oktoberfest 2013.
The curtain over the show of 180th edition of Oktoberfest, the world's biggest beer festival held in Munich, Germany, was pulled down on 6 October with the traditional gun-salute on the steps of the Bavaria monument.
The Bavarian capital celebrated the end of the 14-day long annual event with the same enthusiasm as showed throughout the Oktoberfest. While shooters dressed in traditional Bavarian clothes fired off salutes during the last weekend's ceremony, waitresses wearing the traditional Bavarian dress - Drindl - danced on tables as they served the final steins of beer.
The event which was declared open with the tapping of the first keg of Oktoberfest beer by the Lord Mayor of Munich, Christian Ude, on 21 September, received about 6.4 million visitors from Munich and all over the world.
According to festival organiser Dieter Reiter, about 6.7 million litres of beer and meat from 114 oxen and 58 calves were consumed at the festival this year. Reiter described proceedings as a "very relaxed Oktoberfest."
Scroll down to view photographs from the final weekend of Oktoberfest 2013.