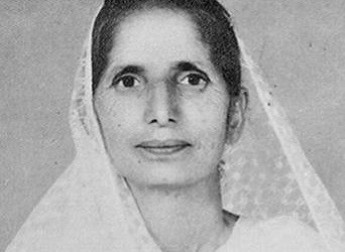 The oldest person in Britain has died at the age of 115 years and 199 days.
Sant Kaur Bajwa was born in Pakistan on 1 January, 1898, but has lived in England since 1966.
As well as being the oldest Briton, she was also officially the second oldest person in the world before dying of natural causes. She is survived by four children, 12 grandchildren and 28 great-grandchildren.
At the age of 74, Bajwa's daughter died and she took on the role of raising her four grandchildren, including six-year-old twin boys.
Now aged 47, the twins, Jim and Bob Rai, paid tribute to their grandmother.
"She was a formidable woman. A parent should never have to outlive their children and our grandmother suffered more than her fair share of tragedy during her lifetime," they said.
"It was her inner strength and resolve that carried her forward, she fought and stood tall as the matriarch of the family. She will be sorely missed and we will never forget her flamboyant yet modest personality."
Born in Sialkote, Punjab, Bajwa was raised by her elder sister at a young age after the death of her parents.
At the age of 16, she married Munsha Singh and had four children. Singh died just six years into their marriage.
She migrated to Southhall, west London in 1966 to live with her son-in-law and daughter. She remained there until her death.
Her family said it was her strong Sikh faith that gave her strength and long life.