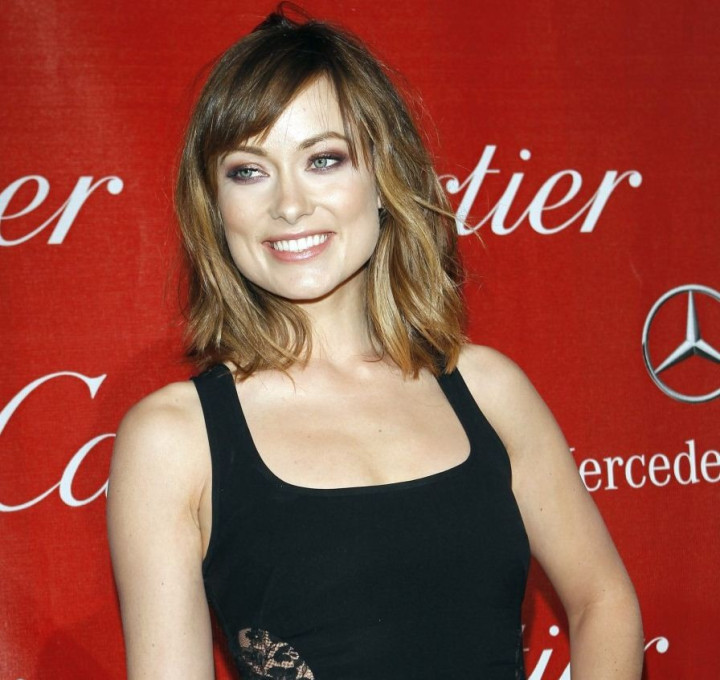 Olivia Wilde admits to having thoroughly enjoyed her role in the new film Butter. The dark comedy also stars Hugh Jackman, Modern Family star Ty Burrell, Jennifer Garner, Alicia Silverstone and Ashley Greene (with whom Wilde has a steamy kiss).
Butter, directed by Jim Field Smith, is about a young orphan (Yara Shahidi), who discovers her talent for butter carving and finds herself pitted against an ambitious local woman (Garner) in the town's annual contest. Wilde's character is a stripper in the film. Wilde, who was voted the fifth hottest woman in the world, for 2012, by Maxim, was also quizzed about her kiss with Greene.
"Take risks, and take your clothes off - even if they don't ask. Leave your comfort zone," the 28 year old actress exclaimed, adding, "It (her character) wasn't originally a stripper. I already had that big tramp stamp tattoo, so it worked out."
Meanwhile, Greene agreed actors constantly needed to challenge themselves on screen and that was why she chose a role so far removed from her character in the hugely popular Twilight series of films.
"It's about always working and always moving forward and not allowing yourself to feel comfortable anywhere, because I think if you feel comfortable, you're not doing your job, and you're not where you're supposed to be," she explained, "You should always have this adrenaline rush and always be moving, always be 'on,' and always be doing something different."
At the event, Wilde looked stylish in BCBG jacket and pants, ALC camisole, Vince Camuto boots and a Heather Gardner necklace, while Greene opted for a Kaufman Franco dress. Garner kept it simple in a Prada dress and Valentino shoes.
"Launching into a full press day for #Butter! So happy to discuss this film. My favorite role and a dangerously hilarious cast. Oct 5th!" Wilde tweeted, "For those who prefer the comfort of their own homemade movie theatre, #Butter can already be enjoyed on iTunes and On Demand. Demand it!"