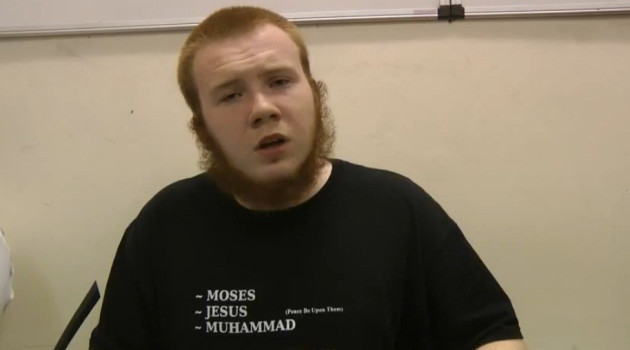 Two Muslim converts have been arrested on suspicion of plotting a terrorist attack against the London 2012 Olympic Games canoeing venue.
An 18-year old and a 32-year-old were arrested following raids of two address in east London following a tip-off the two men were behaving suspiciously close to the venue in Waltham Abbey, Hertfordshire.
The two were arrested at 7am on 28 June under the Terrorism Act 2000 on suspicion of the commission, preparation or instigation of acts of terrorism. Police have carried out searches at addresses in east London.
A man who identified himself as a friend of the detainees identified the 18-year-old as Jamal ud-Din and said the older man was someone he knew only as "Zakariya."
Mizanur Rahman, 29, who claims he knows the two men, said the arrests "might have had something to do with the fact that they recently went canoeing" on the River Lee, which runs through the Olympic site, and he saw nothing wrong with the activities.
"It's just people trying to get into the Olympic spirit," he said, adding that he believed authorities would try "painting it as jihad training".
Ud-Din can be seen on a video posted on YouTube entitled The Test of Allah by Jamal ud Deen expressing his contempt for non-Muslims and democracy and admiration for jailed Egyptian preacher Abu Hamza.
"We're not like the Christians; if you slap us on the left cheek, we'll slap you back," he tells an unseen audience. "This is so true, brother. We're Muslims. We defend ourselves, brother."
The arrests come just under a month before the start of the Games on 27 July.
The terror threat level for the Olympics is substantial - indicating that an attack is a strong possibility.