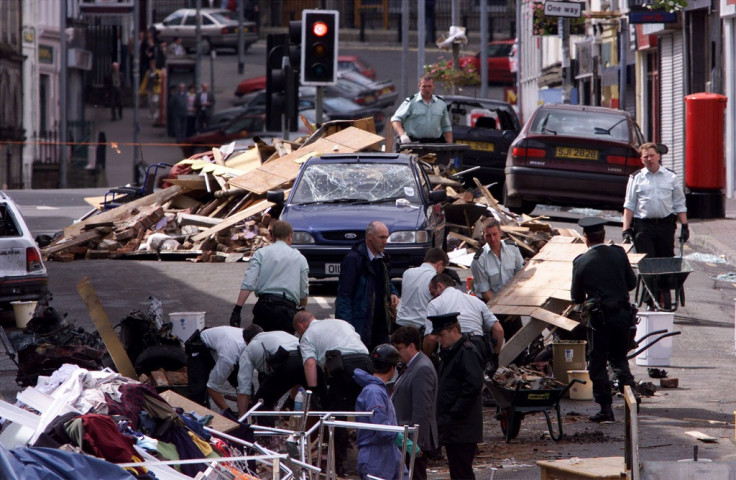 Omagh bombing suspect Seamus Daly has had all charges against him dropped by Northern Ireland's Public Prosecution Service. Daly was the final suspect charged with killing 29 people – including a woman pregnant with twins – with a huge 225kg car bomb in August 1998 by the Real IRA.
Prosecutors said the case against Daly, who was arrested in 2014 and has denied carrying out the attack, would be discontinued during a hearing at Ballymena courthouse, County Antrim, on Tuesday (1 February). It means no one has been convicted over the bombing even though a judge pinned it on four suspects.
Defence layers argued evidence against Daly was inconsistent and weak leading to the Public Prosecution Service to believe there was no reasonable chance of a conviction. News of the decision was met with anger by campaigner Michael Gallagher, whose son Aiden was killed when the car bomb was detonated.
"We have been failed once again by the police service, by the prosecution service, by the government and by the criminal justice system," he said.
Along with Real IRA leader Michael McKevitt, Liam Campbell and Colm Murphy, Daly was considered was responsible for carrying out the atrocity, the single worst of the Troubles, by a judge at civil case in 2009.
Sean Hoey, an electrician from south Armagh, was acquitted of murder in 2007 and in 2011 the appeal court in Belfast upheld a ruling two years earlier against McKevitt and Campbell.