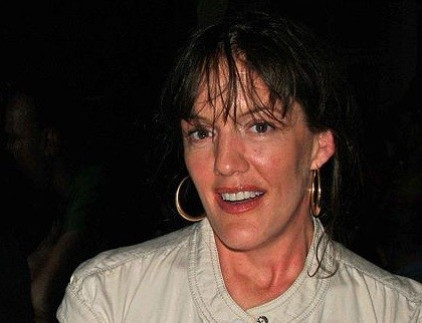 Zoë Heller and Camilla Long have been nominated for the Hatchet Job of the Year Award, run by Omnivore, an aggregator website of reviews.
The annual award recognises the writer of the "angriest, funniest, most trenchant book review" and aims to raise the profile of critics, while promoting integrity in literary journalism.
In 2012, Adam Mars-Jones won the award for his review of By Nightfall by Michael Cunningham. The review was published in the Observer.
Winners receive a year's supply of potted shrimp, the organiser's favourite omnivore.
The nominees for 2013 include Zoë Heller, for her review of Joseph Anton by Salman Rushdie, published in the New York Review of Books.
In it, she attacks Rushdie, saying: "An unembarrassed sense of what he is owed as an embattled, literary immortal-in-waiting pervades his book."
Vague literary blah
Camilla Long was shortlisted for her Sunday Times review of Aftermath, by Rachel Cusk. She wrote: "We have acres of poetic whimsy and vague literary blah, a needy, neurotic mandolin solo of reflections on child sacrifice and asides about drains. She can't remember 'what drove me to destroy the life I had', or even explain why she wrote the book."
Craig Brown is nominated for his critique of The Odd Couple by Richard Bradford - an author included in the shortlist last year. In the review, Brown accuses Bradford of self-plagiarism, saying the book is a "triumph of 'cut and paste".
AN Wilson's Hitler: A Short Biography was reviewed by Richard Evans, writing for the New Statesman. He said the book was a "travesty of a biography".
He wrote: "[It is] just evidence of the repellent arrogance of a man who thinks that because he's a celebrated novelist, he can write a book about Hitler that people should read, even though he's put very little work into writing it and even less thought."
Inspired by potted shrimp
Claire Harmen, writing for the London Evening Standard, said former Poet Laureate Andrew Motion's Silver: A Return to Treasure Island was "boring and implausible".
The other shortlisted writers are Ron Charles on Lionel Asbo by Martin Amis, for the Washington Post; Allan Massie on The Divine Comedy by Craig Raine for The Scotsman; and Suzanne Moore's Guardian review of Vagina by Naomi Wolf.
Moore said of Wolf: "She comes in a package that is marketed as feminism but is actually breathlessly written self-help."
Anna Baddeley, Omnivore editor, said: "Critics' quills were noticeably sharper in 2012. Maybe they were inspired by the thought of a year's worth of potted shrimp. But there is still a long way to go. Book reviews are, in the main, too fawning and dull."
The winner will be announced on 12 February at the Coach & Horses in London's Soho, a famous literary haunt.