The winter finale episode of Once Upon A Time is going say farewell to the frozen character but will introduce three new villains.
Season 4 episode 12 is aptly titled Heroes and Villains, where Cruella de Vil, Ursula and Maleficent will wreck havoc in Storybrooke.
According to the official synopsis: "In the aftermath of the Snow Queen's spell, our heroes try to pick up the pieces and Regina has to make a difficult choice. Hook's fate hangs in the balance as Gold's quest for power threatens everything he holds dear. Meanwhile, in the Enchanted Forest flashback, an intrusion during Belle's stay at Rumplestiltskin's dark castle will wreak havoc in both the past and the future."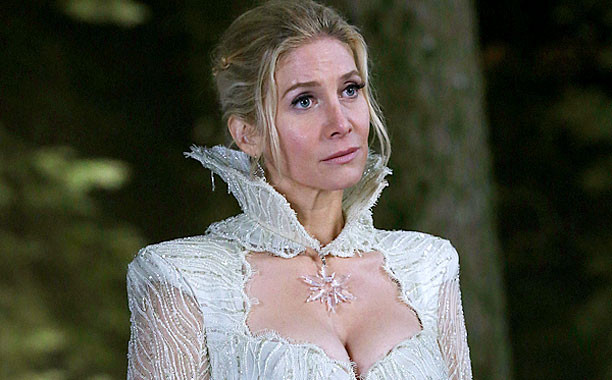 The previous episode titled, Shattered Sight saw the end of the Snow Queen who killed herself to protect Storybrooke, when she realises that her sister really did love her.
Since the curse could be reversed only by absorbing the spell back, Ingrid sacrificed her life and joined her sisters in death.
"She sacrificed herself for us. For all of us," Emma had said after Ingrid was gone.
Ingrid may have had a change of heart, but the new promo shows multiple threats are on their way to Storybrooke.
The winter finale will bring back three new villains -- Cruella de Vil, Ursula and Maleficent.
The voice over in the promo shows all the villains and says, "Welcome the queen of darkness", followed by a cryptic Rumple saying, "I am about to get everything I desired."
Don't miss the Once Upon a Time fall finale episode on Sunday, 14 December at 8pm on ABC.
Watch the promo here: