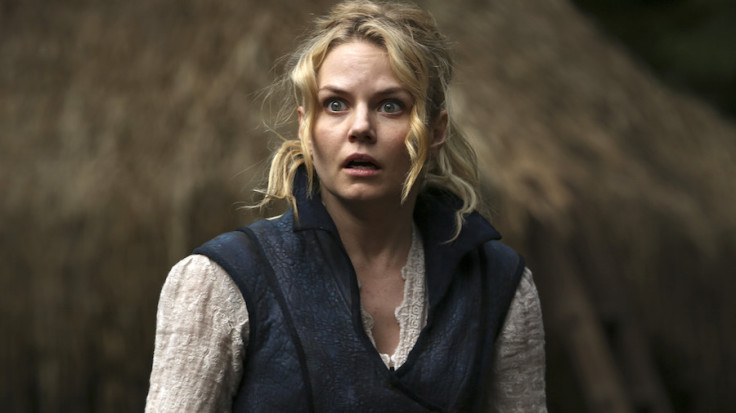 Jennifer Morrison is preparing for her role as Dark Swan in Once Upon A Time season 5 by reading folk tales.
The season 4 finale saw Storybrooke's saviour sacrificing herself to the darkness to save Regina, and thereby becoming the Dark One.
Morrison, visited the New York Public Library for inspiration on Emma's wicked transformation.
"In order to build Dark Emma, I've been doing a bunch of research there with some of their mythology books and old fairy tale books and just looking back through the history of swans and the etymology of 'Swan,'" she told People.
"I was given the opportunity to go to the rare books department, and they showed me some of the most incredible first editions of old fairy tale compilations that were just stunning," she said.
"There were some stories in there that I'd never heard of, so I have yet to read them. I have a list of them that I'm working my way through now!" the actress added.
Season 5 of OUAT is set to premiere on 27 September, and show creator Adam Horowitz has already teased the premiere's script on Twitter.
According to a Tvline report, ABC drama is guest-casting the role of Rumplestiltskin's mother, Evanna, to appear in flashbacks in season 5.
The report revealed that OUAT is seeking an actress in her mid-20s to early 30s to play the "stunningly beautiful" Evanna, who is described as "plucky, strong and imbued with an unshakeable sense of self-confidence."
Evanna sometimes acts before she thinks, though unlike her son she never acts out of pure self-interest. Rather, her noble spirit stands in stark contrast to the now-dark soul of her offspring.
"Candidates must also be able to pull off a Scottish accent," according to the casting call.