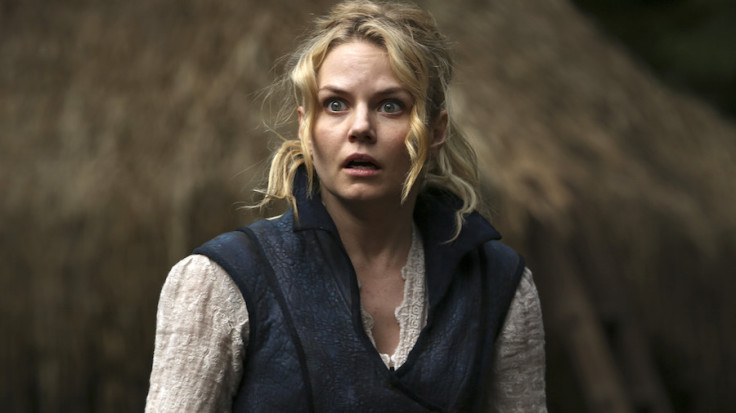 The season 4 finale of Once Upon a Time left many a fans breathless as Emma Swan, the saviour, seemed to have become the embodiment of pure evil, "The Dark One".
The finale episode titled, Operation Mongoose part 1 and 2, showcased the fallout of the Author (Patrick Fischler) rewriting the story and turning the villains into heroes.
But Henry stepped up as a hero, and was able to course-correct the events, by becoming an author himself thereby saving the fairytale.
But after everyone returned to Storybrooke, thanks to Henry; the happiness seemed short-lived. There was Rumplestillskin who was on his death bed, courtesy his dark heart.
In a desperate attempt to save Rumple, the darkness was taken from his body, and Emma made a shocking sacrifice.
And this was the biggest twist of the finale. Emma stepped in when Regina needed her the most. Darkness nearly devoured Regina, but Emma saved her.
She (Emma) then told Hook that she loves him and that she would never lose hope in him. She is aware that her parents and Hook will find a way to save her.
After an emotional goodbye, she used the dagger and allowed darkness to consume her, making her the Dark One.

Emma as the Dark One opens up all sorts of possibilities for season five
Jennifer Morrison who plays Emma, warns fans to brace themselves for dark Swan.
She tweeted:
#DarkSwan is coming!!! @OnceABC

— Jennifer Morrison (@jenmorrisonlive) May 11, 2015
Previously, Josh Dallas said this to say about the villain in season 5: "It's a big reveal. The new big baddie is going to be really bad. It's the unimaginable. It's the worst thing that could possibly happen. It's going to be tough for everybody. It's going to be distressing for fans."
When asked to describe season 5 in one word, producer Eddie Kitsis told Zap2it, "Swan."
As vague as it sounded, it sure meant that season 5 will be Emma's season as the villain and bringing her back from the dark would be a struggle for all of Storybrooke's characters.
Meanwhile, Hollywood Reporter stated that season five will arguably have the most personal "Big Bad" the show has ever seen.
"Though Regina and Rumple have been Big Bads, when that happened, many of their relationships with the people of Storybrooke were complicated, at best. For Emma, she has been the savior. She has her parents, her son, Hook, and friends. How will they deal with trying to save her? And what will Dark Emma be able to put them through?" said the website.
As we have seen Emma as the saviour before, it will interesting to see a dark Emma Swan in season 5.
Season 5 premiere date
While there has not been any official announcement of the premiere date of season 5 as yet, if one takes previous premieres into consideration, then we may get to see it by the end of September.
Season 4 premiered on 28 September, while season 3 premiered on 29 September. Season 2 aired on 30 September and season 1 premiered on 28 August.
If ABC maintains traditions, then fans can expect the show to return on 27 September, which is a Sunday, the show's regular time slot.
Update: ABC has announced that Once Upon a Time season 5 will premiere on 27th September, 2015.