The first new poster for One Direction's On The Road Again Tour 2015 has been released, without Zayn Mailk.
Harry Styles, Louis Tomlinson, Niall Horan and Liam Payne are all seen striking a casual pose in their first official poster as a four piece group.
Malik sensationally quit the British boy band following cheating rumours and claimed that he wanted a normal life again, outside the glare of the media spotlight.
His departure doesn't seem to have done anything to damage the band's popularity. In fact, the group have gone on to break world records as a four piece.
One Direction now hold the title for the most amount of people attending a tour in South African history, after performing to 185,000 people over three shows in Johannesburg and Cape Town.
Their record breaking concert attendance even put them ahead of U2 and Michael Jackson.
The band is now back in the UK on a two-month break from their On The Road Again Tour, before they return to the stage in Cardiff on June 5.
The group will record their fifth studio album and their first album without Mailk, before their next string of dates begin in the summer.
While the group vowed to remain friends with their former band mate, there have been few signs of a meeting since they returned on Monday.
A Twitter spat involving music producer Naughty Boy has fuelled rumours of a rift between Malik and Louis Tomlinson after he linked to an old Soundcloud recording featuring the ex-One Direction singer.
It was assumed the song was new solo material, but it later emerged that the unreleased track, I Won't Mind, was recorded while Malik was still with the band.
Tomlinson responded writing: "'Wow @NaughtyBoyMusic you're so inconsiderate pal, seriously how f***ing old are you? Grow up! #masterofallwisdom."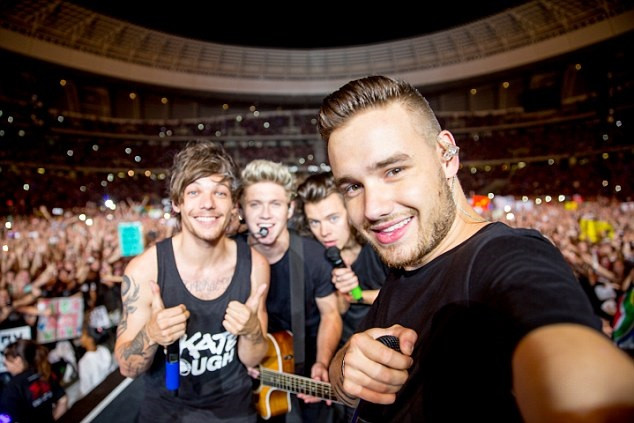 Naughty Boy reacted to the Twitter row telling Heat magazine: "There seems to be some needless provoking going on. Louis was deliberately adding to the provoking. I don't think that's fair. Especially on Zayn, that's not fair.
"Right now, there needs to be calm. He could have said that to be privately. Doing it openly is another act of provocation that's not needed," he explained.
While fans of One Direction have expressed concerns that the split was the result of a rift between the band members, representatives of the group dismissed reports of a falling out saying: "Three of the band only just arrived back in the UK from a world tour. How can anyone know what their social plans are for their time off?"