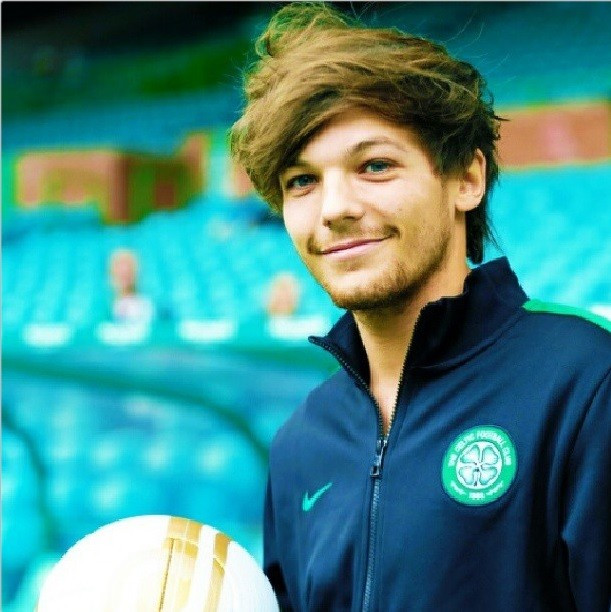 One Direction star Louis Tomlinson is to be named co chairman of Doncaster Rovers Football Club.
The singer has reportedly finalised a multi-million pound takeover deal, which will see him team up with former chairman John Ryan.
Due to the 22-year-old's extensive commitments with the band, that requires him to travel the world on tour, he is expected be a 'silent partner' with Ryan running the club.
High-level meetings to finalise the deal took place in Leeds on Thursday with fellow major shareholders Terry Bramall and Dick Watson.
A lifelong fan of the club, Doncaster born Tomlinson made an appearance as a player for the club's development squad in a game against Rotherham United in February, with over 4,000 tickets sold for the game.
The star feared the takeover bid was in jeopardy after the pop star and band mate Zayn Malik, were seen in video footage smoking what appears to be marijuana while headed to a concert in Peru.
According to The Sun, a source said: 'The timing of the Peru video has really upset him because he doesn't want anything to jeopardise the deal, which is very commercially sensitive and worth a seven-figure sum."
The side were relegated to the third tier of English football in May.
Tomlinson previously revealed that he had ventured into the world of sport to raise the profile of his beloved team and also help raise money for the Bluebell Wood children's hospice, for which he is a patron.
"This has always been a childhood dream for me," he said at the time. "I feel very honoured to have been asked to sign for Rovers and being able to help both the club and the amazing charity Bluebell Wood is what it's all about."
A keen footballer, Tomlinson hard early aspirations to become an actor and went on to find global fame as a member of one Direction, following an audition at The X Factor.
One Direction are set to play the first of three sell-out concerts on Friday (June 6) as part of their Where We Are Tour.