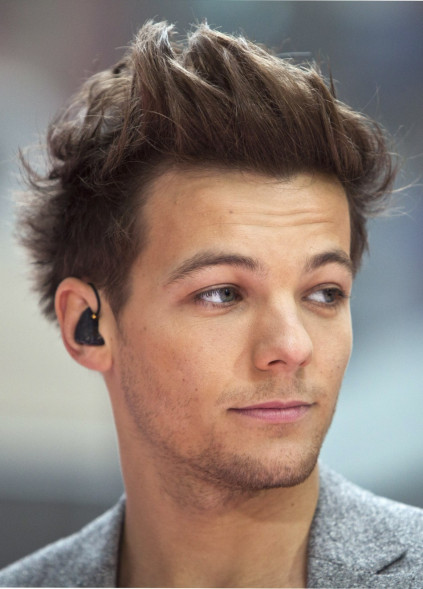 One Direction's Louis Tomlinson is now at the centre of a race row, after he appeared to use a racial slur in a video of him and band mate Zayn Malik smoking a 'joint'.
The footage, obtained by the Mail Online, in which the teen idols are apparently smoking marijuana, has lead to fans of the boy band burning their world tour tickets in disgust.
However, the latest revelation threatens to plunge the disgraced band deeper into controversy.
In the video, Tomlinson is heard speaking about drugs, when he uses the word 'nig,' apparently a shortened form of the N-word.
Really disappointed in Louis for saying 'nig'. Lost the little respect I had for him.

— Sandra Arteaga (@Awesome__Sandra) May 28, 2014
The 22-year-old also goes on to use the word 'gay' in a derogatory manner, while referring to items of the band's merchandise.
While ardent followers of the British band continue to defend their idols, a large number of Directioners have turned to Twitter to express their dismay at the racial slur.
One Direction follower Jimmy wrote on Twitter: "Being an African American One Direction fan I do not appreciate Louis saying the word 'nig'."
Sandra Arteaga wrote: "Worst part about the video was hearing Louis say "nig". Really disappointed in Louis for saying "nig". Lost the little respect I had for him.' Another added: 'I physically winced when Louis shouted "nig". I love him but bad move."
Sunderland, you were incredible tonight! 1DHQ x #WWATour pic.twitter.com/zCJ0ZPlgQe — One Direction (@onedirection) May 28, 2014
Looking decidedly shame faced, Zayn Malik made his first appearance since the video emerged, ahead of the band's first concert of the UK tour in Sunderland.
While they played to 50,000 people at Sunderland football club's Stadium of Light, there was no mention of the incident or any attempt at an apology. The only reference to the scandal was made by Liam Payne, who responded to a comment from a fan in the crowd saying: "No more media attention, please."
While calls from One Direction fans and MPs for an apology have gone unheard, senior MPs and anti-racism campaigners have warned that the language used in the video could incite race hate among young people.
I can't believe One Direction betrayed me like this

— Lj (@LBuddyBorgonia) May 28, 2014
John Whittingdale, chairman of the Commons culture, media and sport select committee said they should be answerable for their conduct.
"They are adored by many people and they have a responsibility to set an example," said the Conservative MP.
"People look up to them and admire them. If they have said this, they should make it clear that they accept they said it. They have got to understand that use of terms like this is very offensive to people."
Peter Tatchell, human rights campaigner and director of the Peter Tatchell Foundation, said that their status as role models for young people would render their words deeply hurtful and offensive to many people.
"For black or gay kids to hear these terms bandied about can be really hurtful. They should not be using words that have prejudiced connotations. It's really important for pop stars to avoid language that is racist or homophobic. Their words have influence and impact."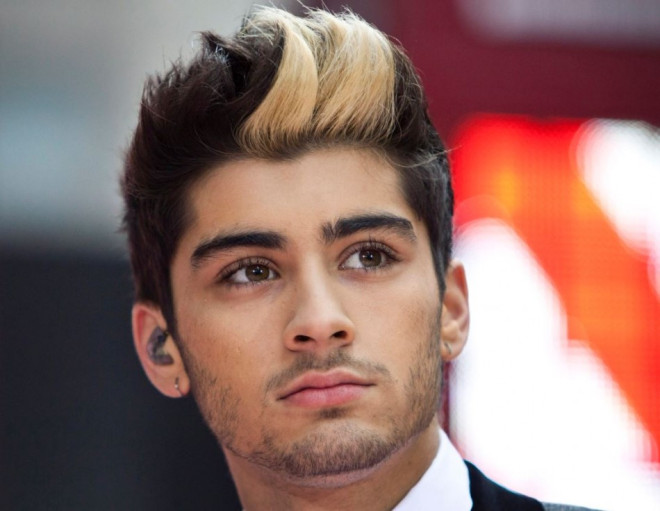 Luke Tryl, head of education at Stonewall added: "One Direction need to get their meaning straight when they say the word "gay". Homophobic language is endemic in Britain's schools and these insults can have a devastating impact on the self-esteem of gay young people. The boys ought to know better and should be setting an example to their millions of fans."
Fans have also called for Simon Cowell, head of their record label Syco, to intervene in the matter and take serious action over the use of the offensive language.
Twitter user Ryan messaged Cowell: 'Do you think its appropriate Louis calls someone a Nig?'
One Direction came third on The X Factor four years ago, but despite not winning the competition they acquired a global fan following through social media, with 85million followers on Twitter.
They are regarded as one of the most successful British bands in the world and often credit the fans for their success.
They are currently on the UK leg of their Where We Are world tour, however revelations of alleged drug use could result in the band being refused entry into the US.
Leading US marketing expert David Lieberman said: "This could be a ­nightmare for One Direction in the USA.Whether they are convicted or not, the immigration services are very eagle-eyed when it comes to drug matters. We have seen it with Bieber here too. One Direction, if this story continues to grow, could be faced with problems entering the USA. They are a big group, but not bigger than the law out here.
"There is a potential scenario where they may not be allowed in the country. They may have to cancel tours, appearances and premieres. With their media machine we are looking at this costing them as much as $50million."
The band's legal team are said to be addressing the matter.