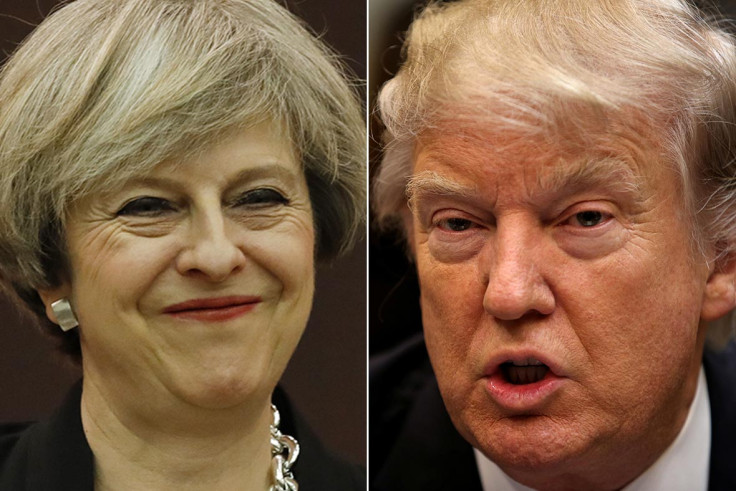 The British prime minister Theresa May and the US president Donald Trump will hold private one-on-one talks at the G20 summit in Hamburg, Germany. Downing Street has not revealed what the pair, meeting for the first time since May's visit to Washington in January, will discuss.
However it is understood that the meeting on Friday 7 July is likely to have discussions about a response to North Korean belligerence, following the hermit state's testing of a long-range missile. May will say that there needed to be a united international condemnation of North Korea.
A senior government official said: "We are in agreement with the US Secretary of State Rex Tillerson that 'global action is required to stop a global threat'.
"Our focus is on working with the US and international community on how we can increase pressure and find a peaceful solution to the ongoing threat North Korea poses to international security.
"We will continue to play a central role at the UN - supporting resolutions on sanctions that will limit North Korea's ability to pursue its nuclear weapons programme."
The meeting in Hamburg could also provide an opportunity for the British prime minister to tackle Trump on the US pulling out of the Paris Agreement on climate change.
Also, the UK will start work towards a new trade deal with the US later in July, according to Liam Fox, the international trade secretary, as the government seeks stronger economic ties with the US following Brexit.
The German city is bracing itself for more protests, with already anti-capitalist protesters taking action in the days leading up to the event showcasing the world's 20 biggest economies.