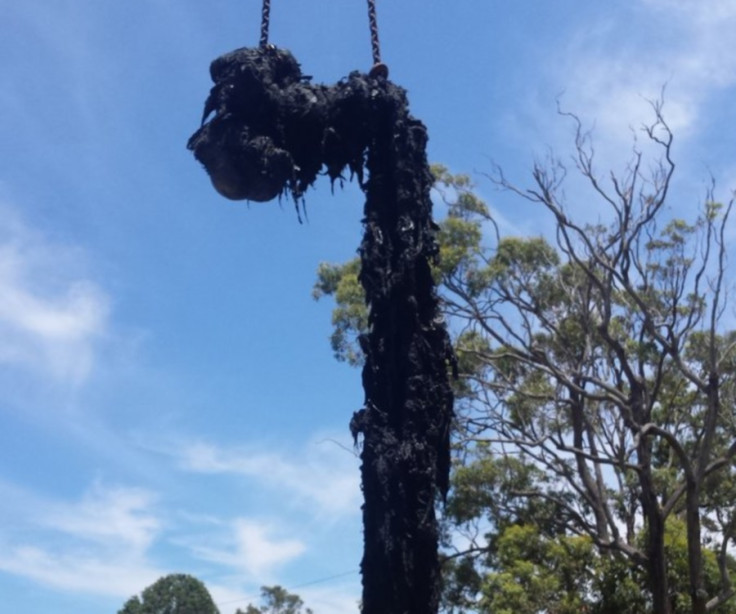 A one-tonne clump of waste dubbed a 'fatberg' consisting of flushed wet wipes, sanitary pads, and toilet rolls has been pictured being removed from a sewer in Australia. The huge lump even blew out a water pumping station in Newcastle, New South Wales.
The local water board had to remove the majority of the fatberg with a truck and chain but the remaining 300kg had to be pulled out in buckets – by hand.
Hunter Water, based in New South Wales, posted a picture of the disgusting black clump of waste being removed on Tuesday, 23 February. The water company have also pleaded with residents to avoid putting wipes and other potentially clogging items down the toilet.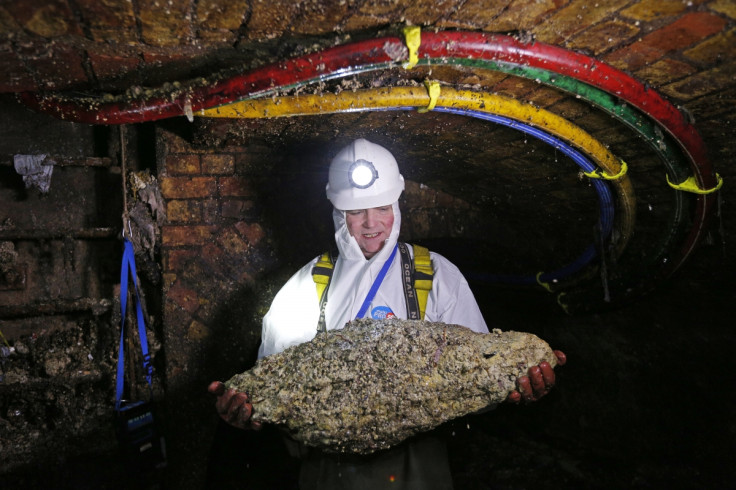 Hunter Water spokesman Nick Kaiser said that wet wipes, which are often advertised as safe to flush, cause around 80% of all of the sewer blockages in the system his company maintains. "These can cost thousands of dollars to repair and if they occur in people's private plumbing that cost is worn by the customer," he said according to the Sydney Morning Herald. "Only human waste and toilet paper should ever be flushed down the toilet."
The fatbergs are caused by sanitary towels and wet wipes mixing with oils and fats, which should not be flushed, say experts. "This is half of what was removed from a sewer pipe in Eleebana," Hunter Water wrote on its Twitter account.
"The issue is certainly that wet wipes don't break down like toilet paper," added Kaiser. "Toilet paper breaks down almost immediately when flushed. Independent tests undertaken by Choice showed that the wet wipes hadn't broken down in any way during a 21-hour testing period."
The Water Services Association of Australia estimate that wet wipes cost the water utilities services around $15m per year (£7.5m). And each year, Sydney Water say they remove 500 tonnes of wipes from the network across the Illawarra, Blue Mountains and Sydney.