Public health officials warned beachgoers to stay out of the water along Honolulu's famed Waikiki Beach at least through 26 August after a 500,000-gallon sewage spill triggered by heavy rain sent wastewater streaming over the tourist spot.
The beachfront was closed to the public due to risk of infection after brown, fetid water spewed over the white-sand stretch of shore following a downpour that dumped 4" of rain in Honolulu between 23-24 August.
The waste overflowed from manholes and poured into storm drains leading to the ocean. City officials said the spill was caused by a pumping station having been shut down for maintenance when the showers hit.
The spill and beach closure forced postponement of events at the Duke's Oceanfest, an annual water sports tournament honouring legendary Hawaiian sportsman Duke Paoa Kahanamoku. More than 2,700 athletes compete in 22 events over nine days.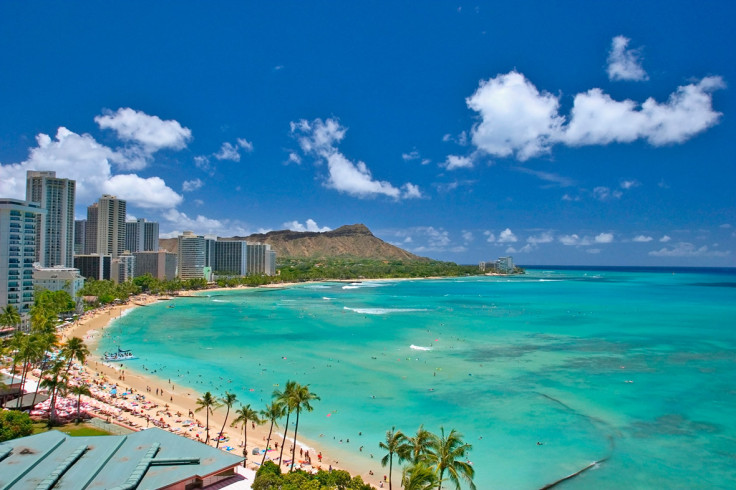 The Hawaii Department of Health issued a brown water advisory across the island of Oahu, which includes Honolulu, and collected water samples for analysis, Honolulu officials said.
Shayne Enright, spokeswoman for the Honolulu Emergency Services Department, said the contaminated water at Waikiki Beach posed a risk to anyone who entered it. "You could get a serious infection, get extremely sick or even worse," she said.
Heavy rains that caused the sewage spill were not directly linked to tropical depression Kilo, which has veered away from Hawaii and was hundreds of miles west of the island chain, said National Weather Service meteorologist John Bravender.