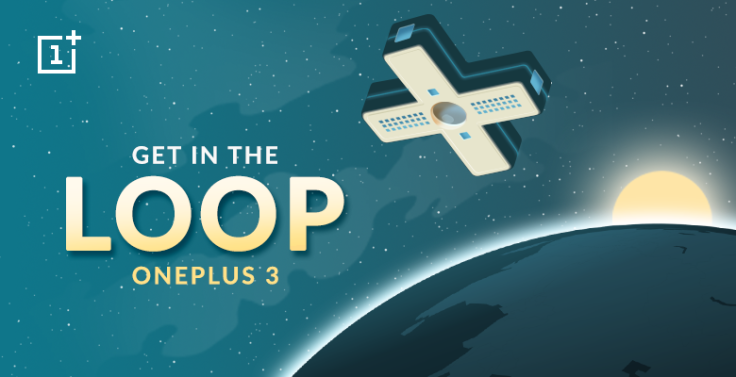 Chinese smartphone maker OnePlus is expected to reveal its latest flagship, the OnePlus 3, at a VR launch tonight (14 June). A formal press conference is to be held on 15 June in China. The phone will be up for sale a day after the worldwide launch.
To watch the OnePlus 3 launch live stream, you will first need to download the free Loop app on your phone or tablet. The company will be streaming the event in VR mode for those who have a VR headset. It has already sold 30,000 OnePlus VR headgears earlier this month. Users with non-OnePlus VR sets like the Google cardboard-based van also watch the device in VR.
The OnePlus 2 was also launched in VR but this time, instead of the OnePlus office, the company is going to release the new device at its Loop Virtual Space Station.
The global timings for watching the event online live:
Europe
London, UK – 17:30 BST, June 14 (Tuesday)
Paris/ Berlin / Barcelona / Amsterdam, EU – 18:30 CEST, June 14 (Tuesday)
Moscow, Russia – 19:30 MSK, June 14 (Tuesday)
North America
San Francisco – 9:30 PDT, June 14 (Tuesday)
New York – 12:30 EDT, June 14 (Tuesday)
Washington - 12:30 EDT, June 14 (Tuesday)

Ottawa, Canada – 12:30 EDT, June 14 (Tuesday)
Latin America
Rio de Janeiro, Brazil – 13:30 BRT, June 14 (Tuesday)

Mexico City - 11:30 CDT, June 14 (Tuesday)
Asia
Beijing / Taipei / Hong Kong / Singapore – 00:30 CST/ HKT, June 15 (Wednesday)
Seoul / Tokyo – 1:30 KST/ JST, June 15 (Wednesday)
Jakarta, Indonesia – 23:30 WIB, June 14 (Tuesday)
New Delhi, India – 22:00 IST, June 14 (Tuesday)
Middle East
Abu Dhabi, UAE – 20:30 GST, June 14 (Tuesday)
Oceania
Canberra, Australia – 2:30 AEDT, June 15 (Wednesday)

Wellington, NZ – 4:30 NZST, June 15 (Wednesday)