OnePlus 3 smartphone to launch in virtual reality via official Loop VR headset
The launch of the OnePlus 3 flagship smartphone is being eagerly awaited and loyal fans will be able to get their hands on it before anyone else by pre-ordering its free official Loop VR headset, which it will also be launching at the event expected to be held in June.
The Chinese company said it will be holding its launch event through the Loop VR headset where lucky users can spend time looking around a "space station" environment as the latest handset is shown off.
OnePlus launched its previous flagship, the OnePlus 2, in a similar VR fashion last year allowing users to look around its offices in 360, and Samsung wowed with virtual reality for its Galaxy S7 and S7 Edge launch at Mobile World Congress (MWC) 2016.
"With the OnePlus 3, we're upping the ante. We believe we, and the tech industry as a whole, have only scratched the surface of what can be done in VR, and there's much more immersive experiences to be had. Inspired by a certain fan video, we took to our imagination of where OnePlus would be decades from now, having moved our headquarters to space. Our space station is called The Loop, and we're excited for you to check it out," Carl Pei co-founder of OnePlus said in a blog post.
The idea is to get VR into the picture and thus the company will be giving preference to potential buyers of the OnePlus 3 who have already ordered the Loop VR headset. Previously it was reported that OnePlus may do away with its invite system and introduce a different way for buyers to order the device.
How to get a Loop VR headset
Subsequently, the company announced that the first lot of consumers would not need an invite to purchase the device, but should have a VR Loop headset, which will be available on the Amazon Loop VR page. Fans can register themselves before ordering the VR headsets.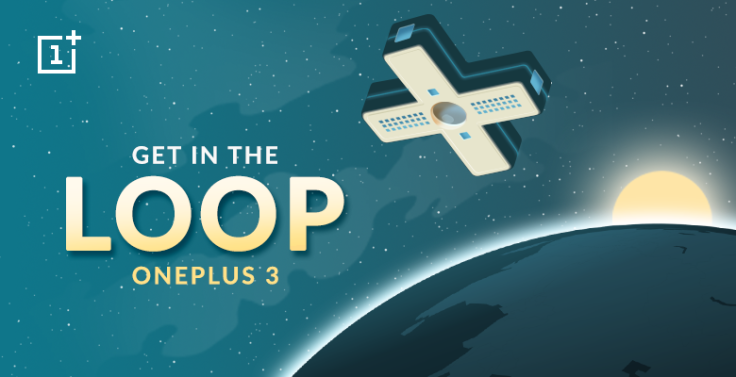 What makes ordering the VR even more exciting is that the Loop will be given to a few lucky fans for free. They will only have to pay the shipping charge for the headset.
"In case it wasn't clear, the Loop VR Headset is available completely free (plus shipping) right now. Hurry up, because we only have 30,000 available and I'm sure these will become collector's items. Start preparing for your journey into outer space by claiming your Loop VR headset today!" Pei's blog post read.
The website selling the device now shows that the 30,000 headsets could be sold out. However, there is no official statement from the company to confirm whether potential users could still order the headset.
The OnePlus 3 is slated to come in two variants containing different RAM capacity and storage capacity. While the 32GB model will hold a RM of 4GB, the 64GB model will hold 6GB of RAM capacity. As far as features go everything else remains the same like a 5.5-inch 1080p display panel which will be powered by a Snapdragon 820 chipset, a 16MP camera on the rear side and an 8MP front shooter.
Both devices are also expected to run Android 6.0.1 Marshmallow based Hydrogen OS 2.0 for the Chinese market and Android 6.0.1 Marshmallow based Oxygen OS 3.0 for rest of the regions. Speculations put the price of the high-end 64GB model around CN¥2499 ($384, £266) while the base model could be priced at around $314.
© Copyright IBTimes 2023. All rights reserved.