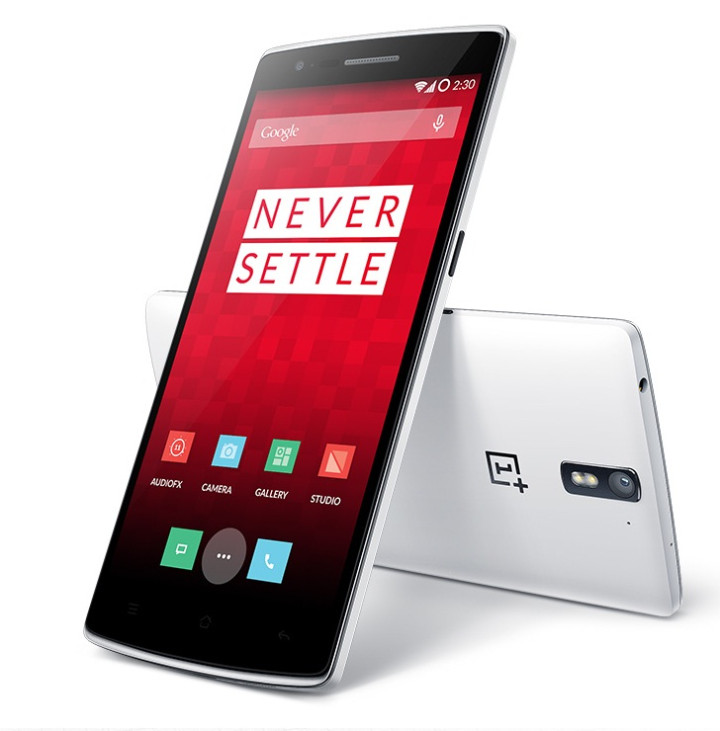 Finally, the first round of invites to purchase the OnePlus One have been sent out, according to a new report.
Apart from having given out invites to forum members, OnePlus has now started sending out invitations to those who have expressed an interest in buying the device.
Owing to the massive demand for the company's 64GB black One ($349) variant, OnePlus has confirmed that it would produce that variant first.
The company would then start producing the white 16GB model, which will retail at $300.
For the uninitiated, the OnePlus One is a high-end smartphone with an affordable price tag and is produced by startup OnePlus.
The OnePlus One has a 5.5 inch IPS LCD screen with a resolution of 1080 x 1920, which goes on to churn a pixel density of 401ppi. A quad-core 2.5GHz Snapdragon 801 is under the hood, along with the Adreno 330 GPU. Multitasking will be a breeze, thanks to the 3GB of RAM on board, along with 64GB of native storage for all your data.
Moving on to imaging, the handset houses a 13MP rear-facing snapper. Selfie-lovers will be pleased with the 5MP front-facing camera. The smartphone houses a 3100mAh battery, which has Android 4.4 and Cyanogen Mod 11S pre-installed.
So, did you get an invite to by a OnePlus One? Let us know in the comments below.