After making an appearance at Geekbench, the OnePlus One sequel has now been spotted on Chinese website, Ludashi.
According to the latest benchmark listing, the OnePlus Two comes with a different model A2003, as opposed to the one we saw in Geekbench incorporating A2001. This could be a new variant of OnePlus Two.

As for the technical specs, the OnePlus Two sports the octa-core Snapdragon 810, coupled with Adreno 430 graphics unit and 3GB RAM. While there is no mention of the screen size, the list notes full HD resolution (1920x1080 pixels). Besides, there is a five megapixel front-facing camera and a 13 megapixel rear camera.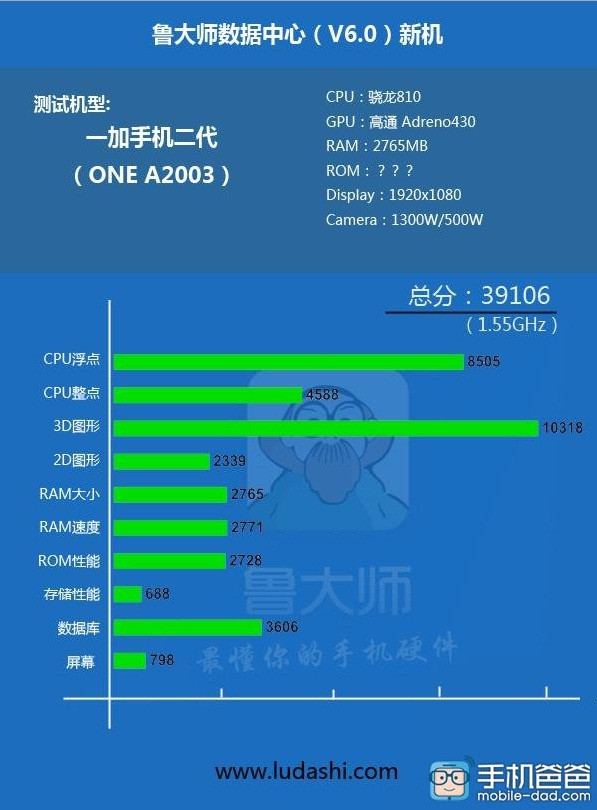 Most of the aforementioned specs match that of those previously mentioned in Geekbench. The report further added that the OnePlus Two is expected on 28 May, the same day when the company has scheduled the launch for its Hydrogen OS, which is likely to be released with a non-flat UI inspired by the Material Design of Android Lollipop, for Chinese users.
But OnePlus CEO Carl Pei has already made it public that the launch is set for Q3, which would be sometime between July and September.
Apart from this, the company has also announced that like the OnePlus One, which was initially available for purchase via invites only, the OnePlus Two will also follow the similar transition.
The company stated: "The OnePlus 2 will bring the challenges that come along with a brand new product, and initially, our invite system will help us to manage that risk. It also helps us to be sure that every OnePlus 2 user gets the amazing experience that they deserve."
[Source: TuttoAndroid via AndroidHeadlines]