The successor to the OnePlus One smartphone will be an advanced version in comparison to its predecessor. The improved device is likely to be called OnePlus Two, as hinted by OnePlus co-founder Carl Pei.
Two major functionalities that users can expect in the OnePlus Two smartphone, will be MicroSD card slot and dual SIM-card support, both of which are not present within the current-generation One smartphone.
A Chinese online portal has listed the OnePlus Two as "open for pre-ordering", and states that the smartphone will be launched officially in February 2015.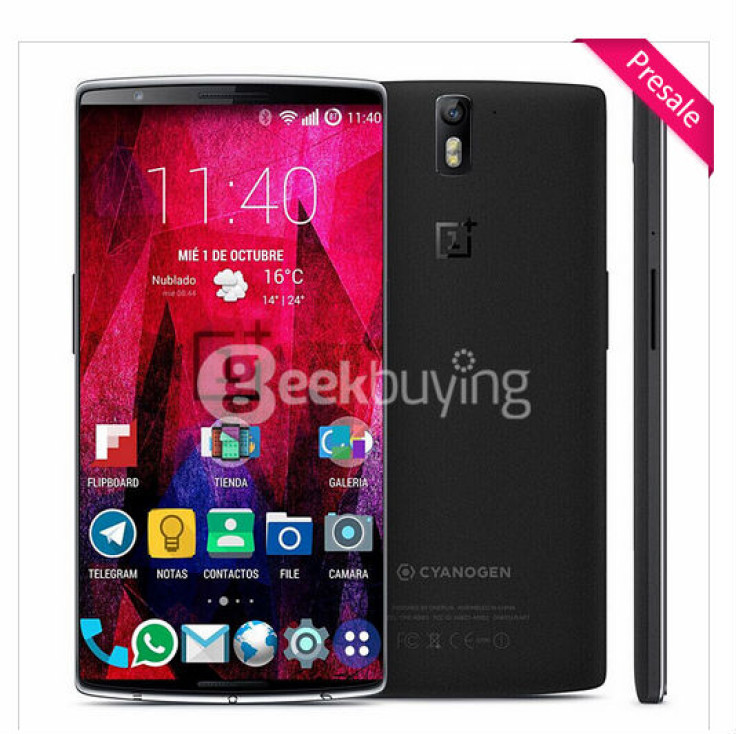 The OnePlus Two is being offered for £346 ($538.19) on the Chinese portal.
The indicated delivery time, if you live in the United Kingdom, is between seven and 15 business days.
If you are a resident of the United States of America, then the estimated delivery time ranges anywhere between six to 14 business days.
However, the accuracy of this listing has not been officially confirmed, as technical specifications (of the supposed OnePlus Two) indicated by the Chinese e-tailer sound similar to that of the current-gen OnePlus One, and there is no mention of the dual-SIM card and MicroSD card support.
Nonetheless, here are the key hardware aspects of the OnePlus Two as indicated online:
5.5in display, having resolutions of 1920x1080 pixels
Color operating system; based on Android 4.4.4 KitKat
2.7GHz quad-core Qualcomm Snapdragon 805 processor
3GB RAM
16MP rear camera, and 5MP front camera
Single SIM-card support
4G –LTE, 3G, Bluetooth 4.0, Wi-Fi and microUSB connectivity
Fixed 3300 mAh battery
The above tech-specs represent a negligible advancement, in comparison to the current-gen OnePlus One.
Also, the surfaced OnePlus Two is mentioned as running on Colour OS whereas an image indicates that the smartphone is still running CyanogenMod, given the fact that OnePlus and Cyanogen are currently not the best of friends.