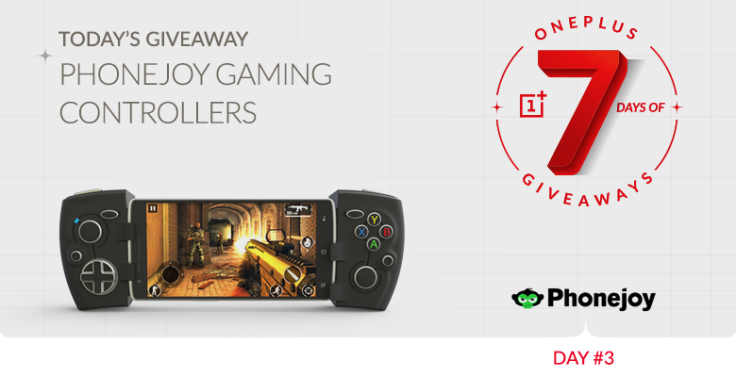 Chinese smartphone-maker OnePlus has announced a spate of giveaways as part of its year-end offer.
The OnePlus' year-end offer lets contestants win a White coloured 16GB OnePlus One smartphone, along with other freebies. All you need to do is enter the contest which runs for seven days until New Year's eve, and is currently underway.
"For each of the next 7 days, we will feature some of the coolest gadgets, apps, and accessories from our friends in the tech industry. Then, with the help of our partners, we will give them away to you guys," states OnePlus, in an official blog post.
OnePlus goodies up for grabs
Contestants could win new OnePlus gadgets everyday, including the FlowHome launcher, 100 dbrand Skins, along with a Silk White 16GB OnePlus One smartphone and Phonejoy Bluetooth Gamepads.
As of now, the FlowHome Launcher and the 16GB OnePlus One smartphone have recorded maximum entries.
Interested OnePlus fans can still enter the contest and win the Phonejoy Bluetooth Gamepad [smartphone gaming controller].
The Phonejoy Bluetooth Gamepad
The gamepad connects via bluetooth and allows users to play Android games with physical buttons and joysticks. With the EasySlider expansion mechanism, the Phonejoy can accommodate phones of various shapes and sizes, in portrait or landscape modes. It is ideal for first person shooters, platformers, and racing simulation games.
How to participate in OnePlus' New Year contest?
- Follow Phonejoy on one of their social channels
OnePlus states lucky winners will be contacted within 48 hours.