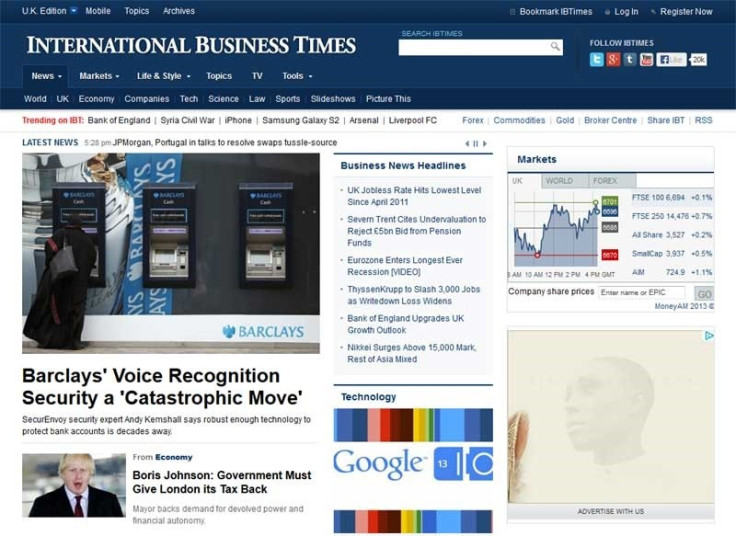 IBTimes UK has been nominated for four gongs in the prestigious 2013 Online Media Awards, which marks out the best, boldest and brightest in digital news. It will be the second year running that IBTimes UK competes against the big guns in digital media including the BBC, the Guardian, Huffington Post, Sky, Al Jazeera, the Financial Times and the New York Times. But big doesn't necessarily mean better.
In just a few years our site has built up a large and growing audience, a strong brand and a vibrant web presence. In 12 months we have seen a 600% increase in traffic, a growth unmatched by any other website publishing mainstream news. And the numbers continue to rise.
This year, we are fielding nominees for Online Editor of the Year, Digital Writer of the Year, Best Campaigning/Investigative Journalism, and Best Video Journalism.
Managing editor Julian Kossoff is in the frame for Online Editor, having steered the site to become a serious challenger to the giants of the industry. He describes IBTimes UK as "Economist-lite meets Al Jazeera (with a sense of humour)" and encourages our young team of reporters to look for the stories ahead of the curve.
Technology editor Dave Gilbert has been nominated for Digital Writer of the year. In his 15 months here, he has branded a tech-savvy identity on to the site with stories on cyber-warfare and hacking, the rise of smartphones and the 4G revolution, and the numerous startup companies in the digital arena, all written in an accessible, intelligent manner.
Deputy business editor Lianna Brinded has been put forward for the Campaigning/Investigative award for her series of ground-breaking articles on the mis-selling of derivatives by some of Britain's biggest banks. As small and medium enterprises continue to pay a heavy price for buying dodgy financial instruments from banks, and MPs and the financial watchdogs finally get to grips with the issue, she has doggedly pursued the story and thrown an illuminating light on an otherwise arcane area of specialised financial journalism. And the story continues...
Lastly, but by no means leastly, our video team of Marverine Cole, Alfred Joyner, Torfinnur Jakupsson and Sho Murakoshi have fast established themselves as a video news production team par excellence with a series of documentary news shorts every bit as good as the lavishly resourced output of the BBC, ITN, Channel 4 and Sky News. Along with on-camera reporters Gianluca Mezzofiore, Umberto Bacchi, Toyin Owoseje, Lianna Brinded and Dave Gilbert, the video production team hope to carry off the Best Video Journalism award.
The winners will be announced at the black-tie awards ceremony at Arsenal FC's Emirates Stadium in north London on 12 June.